Here are the amazing winners of the 2021 BigPicture Natural World Photography Contest.
Every year, BigPicture poses the question "What on Earth have you photographed?" as part of our annual Natural World Photography Competition with winning images displayed each summer at the California Academy of Sciences for all visitors to enjoy. Featuring the work of award-winning nature, wildlife, and conservation photographers from around the world, the exhibit uses photography as a means to celebrate and illustrate the rich diversity of life on Earth and inspire action to protect and conserve it.
Please check their website, to view the entire gallery.
You can find more info about BigPicture Natural World Photography Contest on the web:
#1 Grand Prize By Jo-Anne McArthur, Toronto, Canada
Hope in a Burned Plantation – Mallacoota, Australia
Iconic Australia is captured in this particular moment as a resilient kangaroo pauses in a burned eucalyptus plantation. Nearly three billion animals perished or were displaced in the cataclysmic Australian bushfires of 2019 and 2020. This eastern grey kangaroo and her joey represent the lucky survivors, escaping from an area that had been transformed by humans for farming and then devastated by fire.
---
#2 Aquatic Life By Yung-Sen Wu, Ho Chi Minh City, Vietnam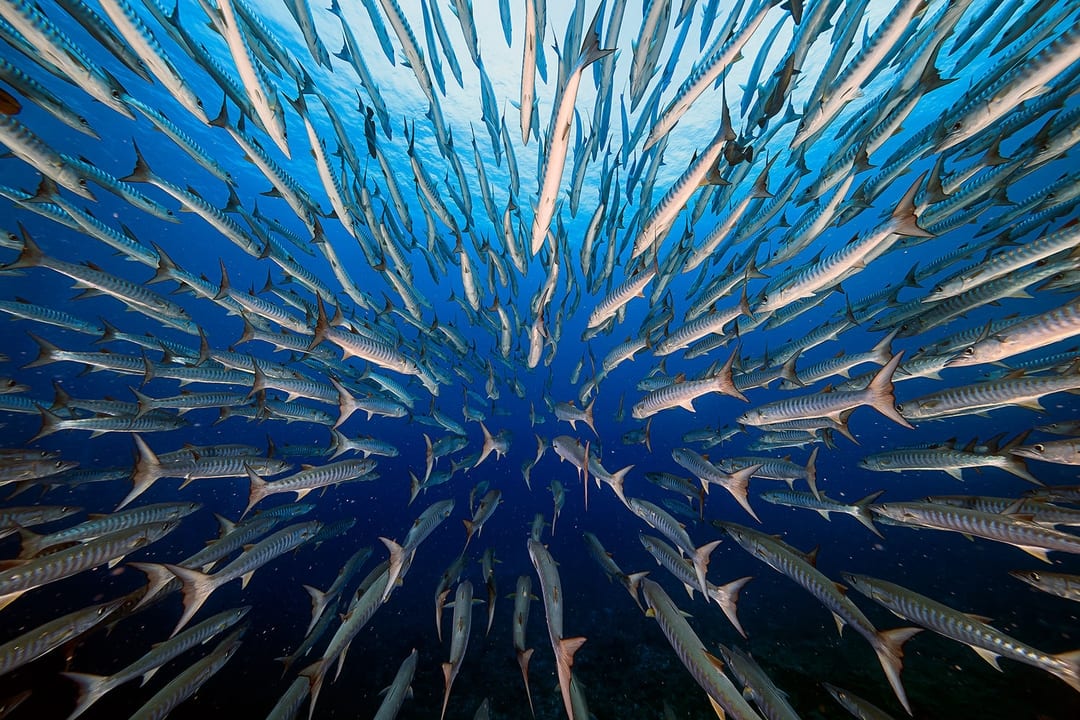 Barracuda – Koror, Palau
The photographer swam with this battery of barracuda in the Blue Corner for four days, looking for the perfect angle. At the end of a 50-minute dive on his fifth day, the fish allowed him to swim among them as part of the school and he captured this fisheye view. On the sixth day, he joined the fish without his camera.
---
#3 Terrestrial Wildlife By Michelle Valberg, Gloucester, Canada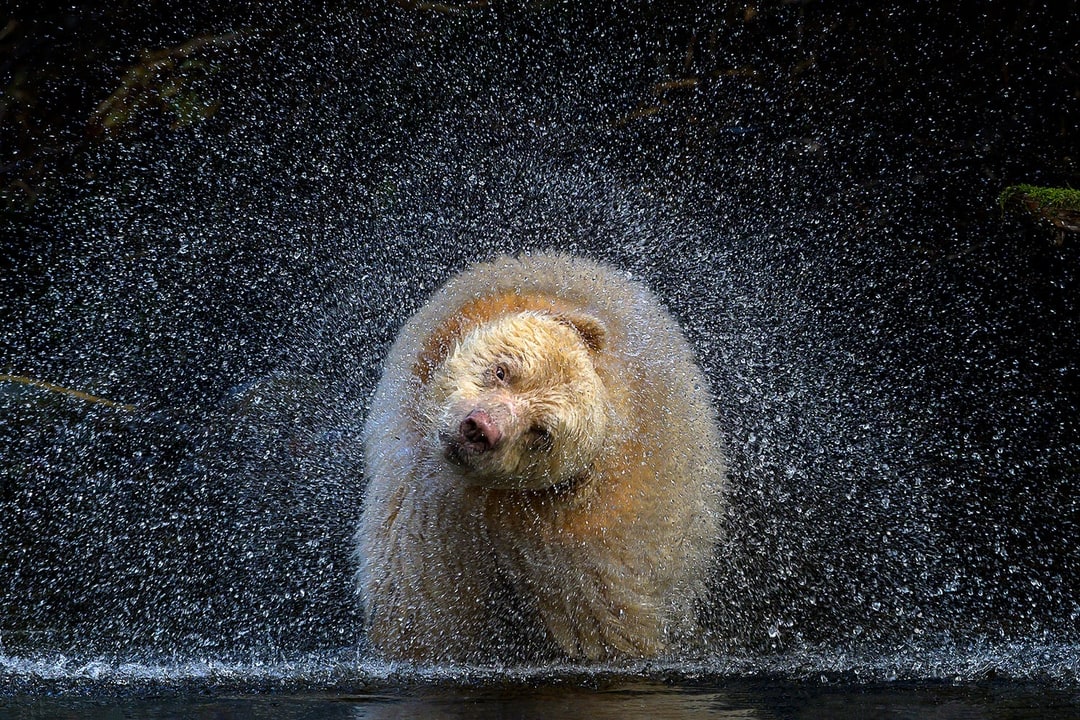 Boss – Great Bear Rainforest, Canada
This spirit bear, one of only a few hundred white bears in this subspecies of black bears in the coastal rainforests of British Columbia, is known by the name "Boss." After lowering his head into the river in search of salmon roe, he pulled his head up and shook, droplets spiraling around his head, looked at the photographer for a split second, and then plunged back into the water for his meal.
---
#4 Winged Life By Shane Kalyn, Vancouver, Canada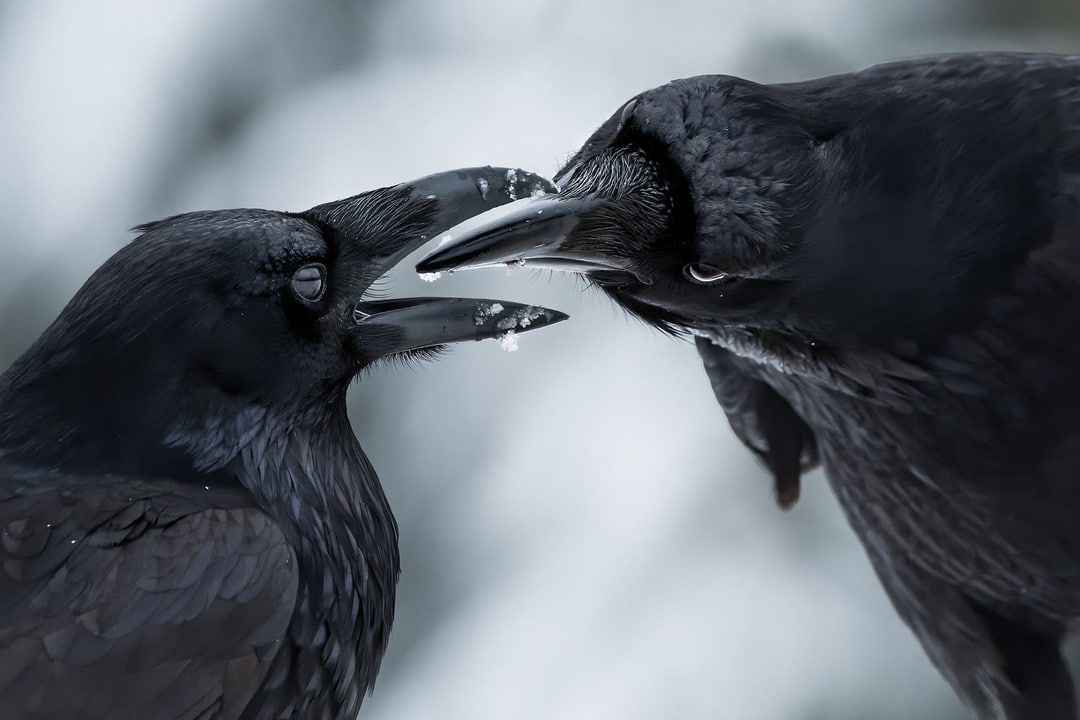 Beak to Beak – Mount Seymour Provincial Park, Canada
After preening each other's feathers, the ravens took turns inspecting every nook and cranny in each other's beaks—talking to one another throughout the process. In three winters of observing the gift-sharing, grooming, and singing courtship behaviors of ravens on the mountain, the photographer had never witnessed anything like this.
---
#5 Landscapes, Waterscapes, and Flora By Fran Rubia, Roquetas de Mar, Spain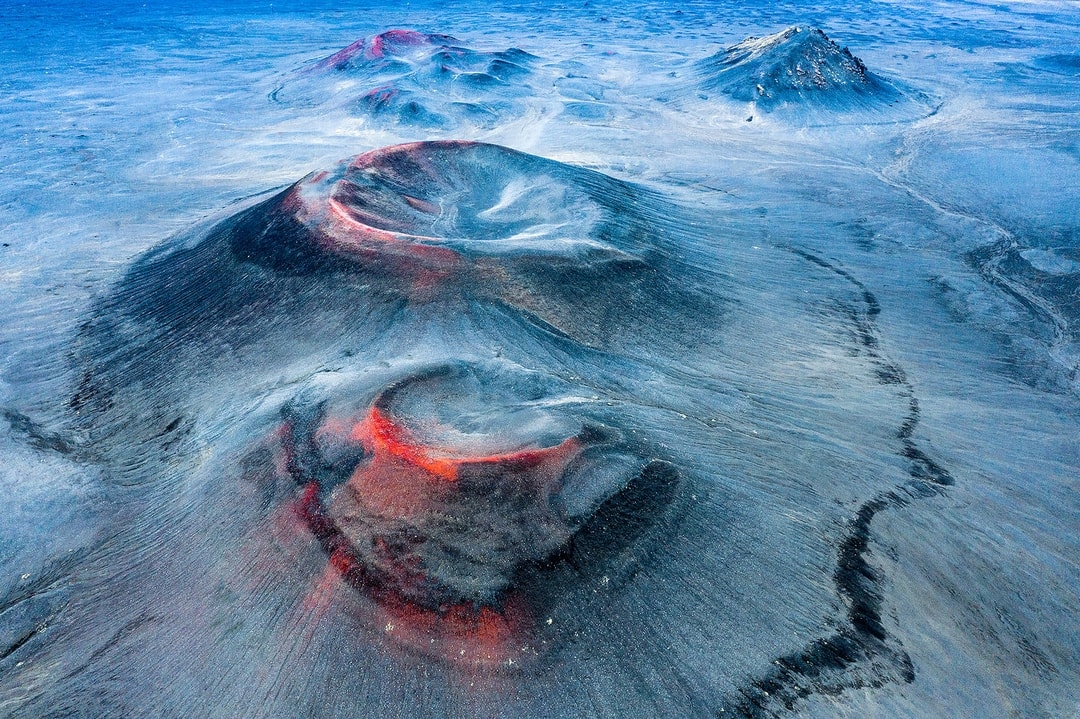 Another Planet – Fjallabak Nature Reserve, Iceland
What looked to be mountains from the ground turned out to be extinct volcanoes as captured by this drone shot taken on a cloudy day in June, at the time of the midnight sun. The unusual perspective of an inhospitable landscape stained by traces of iron oxide creates an otherworldly atmosphere.
---
#6 Art of Nature By Sarang Naik, Mumbai, India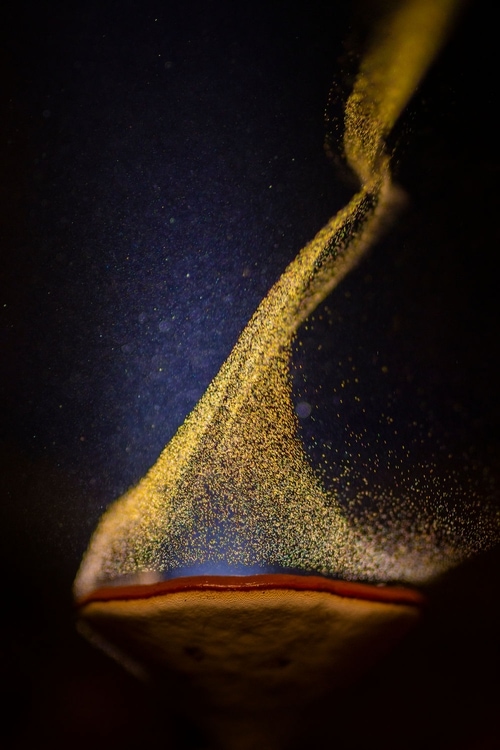 The Goblet of Fire – Toplepada, India
This mushroom, illuminated by a simple flashlight, was one of many fungi growing around the photographer's house in the countryside. During the monsoon season, the mushrooms released thick, yellow-brown spores throughout the day for almost a month—a common but often ignored phenomenon.
---
#7 Human/Nature By Ralph Pace, Pacific Grove, United States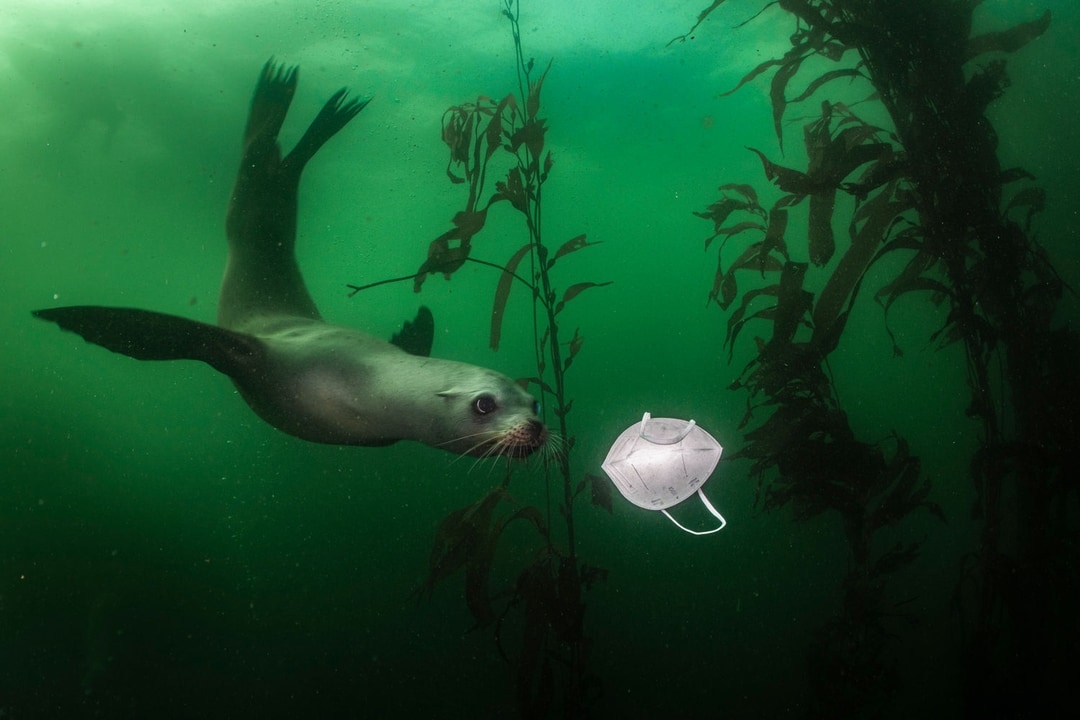 Sign of the Tides – Monterey, United States
In this perfectly composed photograph, a discarded face mask in the shape of a sea turtle attracts a notoriously curious California sea lion. Shot in November 2020, this was the first time the photographer saw a mask underwater, but unfortunately he has seen many since. The effects of the pandemic will likely linger on our oceans for years to come.
---
#8 Photo Story: Out of the Ordinary By Peter Mather, Whitehorse, Canada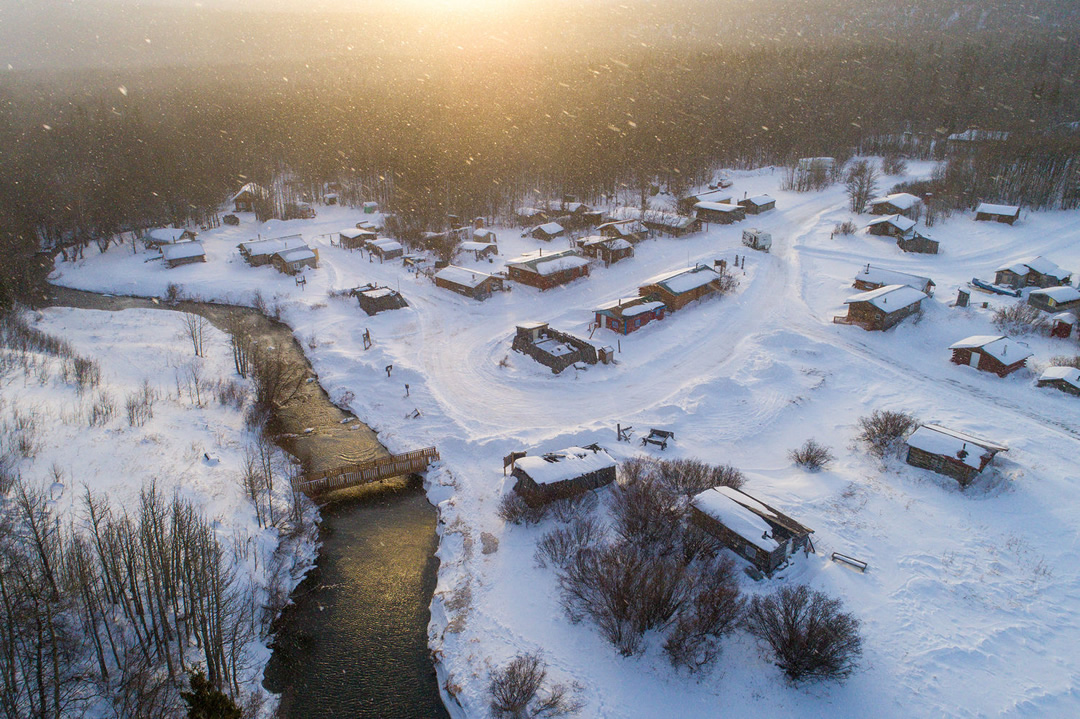 Klukshu Ice Bears – Yukon Territory, Canada
Each winter, grizzly bears go fishing near Klukshu and other First Nations villages of the Yukon, delaying their hibernation to catch some of the late spawning salmon runs. Fishing in subzero temperatures, when the creek water freezes to their fur, the bears are covered in icicles that dangle as they walk, tinkling like chandeliers. But with winter arriving later each year, and rivers—which carry the salmon—disappearing due to receding glaciers, this extraordinary ice bear phenomenon may melt away.