If you are waiting for the rains to be in their prime to plan a trip then August is the time when rainfall has started its work in most of the places in India. The monsoon showers in Augst brings up soothing weather, lush green spaces, the sky-high waterfalls, winds of respite, and a feeling to just pace ahead while getting drenched in love of nature. And, this is also the time one can grab the best travel deals offered by airlines and hotels along with fewer tourist crowds as it is considered to be a lean tourist season in India. Wondering where to go? We have got you covered with the list of some stunning places to visit in August in India that never fails to cast a magical spell on the travelers. Pick the one you like and start packing your bags to make this August more memorable as part of India Tour Packages.
Here is the list of some awe-inspiring places to visit in August in India.
Mahabaleshwar & Panchgani, Maharashtra
Often referred as Queen of hill stations in Maharashtra, Mahabaleshwar is one of the top monsoon destinations in India. If you want to enjoy the cool, foggy, lush green environment, then head over to Mahabaleshwar in August as the monsoon showers enhance the beauty of this pretty hill station. Visit Arthur's Seat, Wilson Point, Kate's Point & Elephant head Point, Connaught Peak and Bombay Point for stunning views of surrounding hills, gushing waterfalls and meandering rivers through the valleys during your Mahabaleshwar Tour. Besides, one can also visit Panchgani, the Strawberry County of Maharashtra, as part of Mahabaleshwar Packages.
---
Vrindavan & Mathura, Uttar Pradesh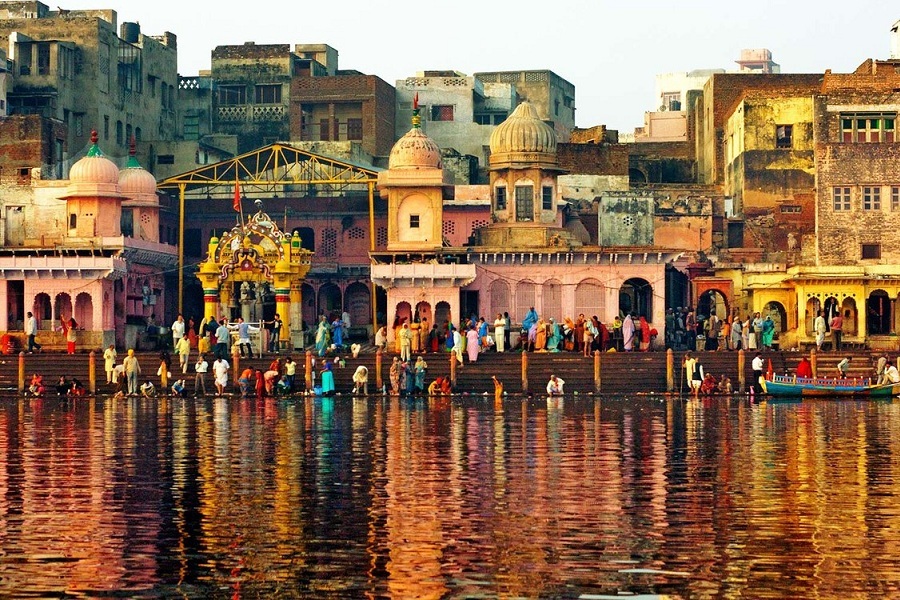 Another popular place to visit in August in India is Mathura and Vrindavan, popular places to visit for grand Janmashtami celebrations. Mathura is the sacred city where Lord Krishna was born while Vrindavan is the place where he spent his childhood. Also, Mathura is one of the seven ancient religious cities (Saptha puri) in India while the other six are Ayodhya, Haridwar, Varanasi, Kanchipuram, Ujjain, and Dwarka. In August, a huge number of pilgrims and tourists pay a visit to these holy cities of Mathura & Vrindavan in order to participate in Janmashtami celebrations as part of Delhi Tour Packages as these are among the top places to visit near Delhi. Sri Krishna Janmabhoomi Temple, believed to be the exact birthplace of Lord Krishna, is the most happening place in Mathura during the festival.
---
Alleppey, Kerala
If you don't mind heavy rains and you are a freak adventurer, Alleppey or Alappuzha is the place for you to visit in August in India as it hosts spectacular Nehru Trophy Snake Boat Race in this month. Held on the Punnamada Lake every year, it is the most competitive and famous boat races in Kerala as well as in India. It is a spectacle to behold when several snake boats accompanied by about 150 oarsmen, traversing through the lake waters, along with drum beating and traditional Vanchipattu songs. Around 200,000 visitors including tourists from abroad come to watch these breathtaking race as part of Alleppey Tour Packages. Besides, houseboat cruises on the beautiful backwaters, relaxing Ayurvedic massages and large temples of Alleppey make for a wonderful vacation spot during the monsoons.
---
Lonavala & Khandala, Maharashtra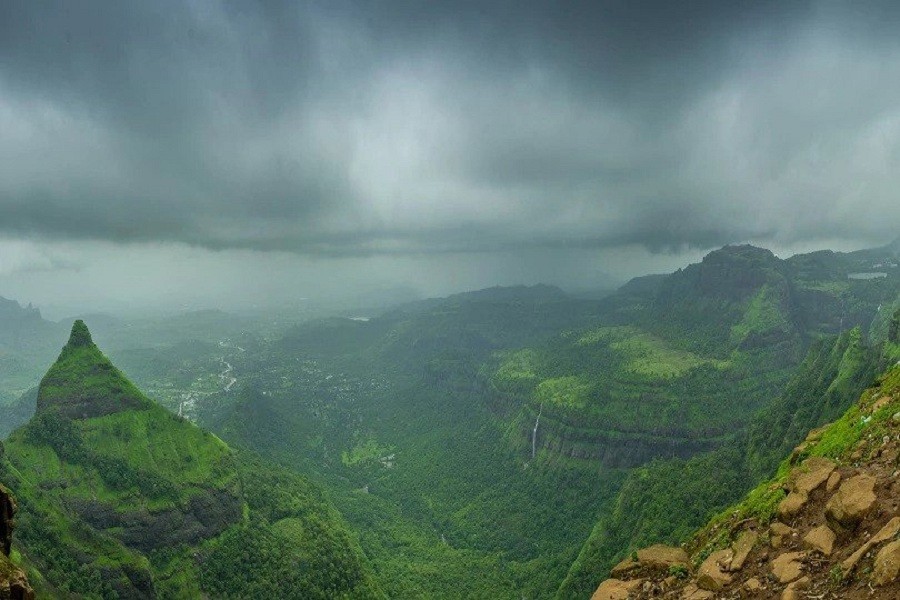 Settled in the proximity of Mumbai and Pune, Lonavala & Khandala are the twin hill stations in the Western Ghats of Maharashtra. Lonavala serves as the perfect monsoon getaway for the people of Pune and Mumbai when the air is moist and cool, the hills are wrapped in a misty layer of thick clouds and the greenery gets a new life renewed with the rainfall. One can also see several waterfalls at this time. During Lonavala Tour, you can get a chance to explore Karla & Bhaja Caves, do some trekking to Lohagad Fort & Rajmachi Point and enjoy some stunning views from many of the vantage points.
---
Athirapally Falls, Kerala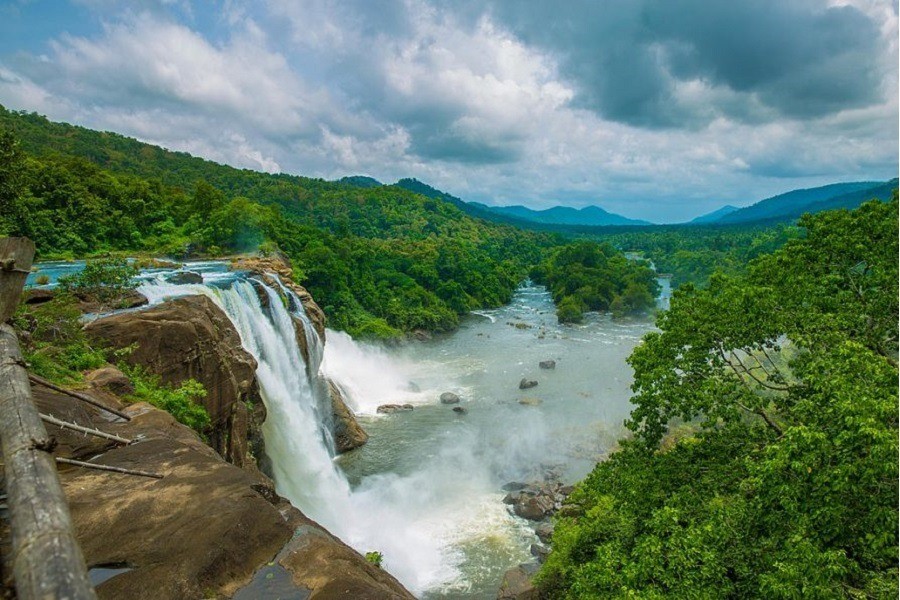 Formed over Chalakudy River, Athirapally is a magnificent waterfall situated at the entrance to Sholayar hill range in Thrissur district of Kerala. It cascades down from a height of about 80 feet through several parallel streams. It is a spectacular sight during monsoon when the water gets strength and all the streams join together and appear like Niagara Falls. It is the largest waterfalls in Kerala and among the best waterfalls in India. Vazhachal Waterfalls, Chapra Falls, Sholayar Dam, Valparai and Malayattur Wildlife Sanctuary are the nearest attractions to Athirapally which can be visited as part of Kerala Tour Packages.
---
Vadodara, Gujarat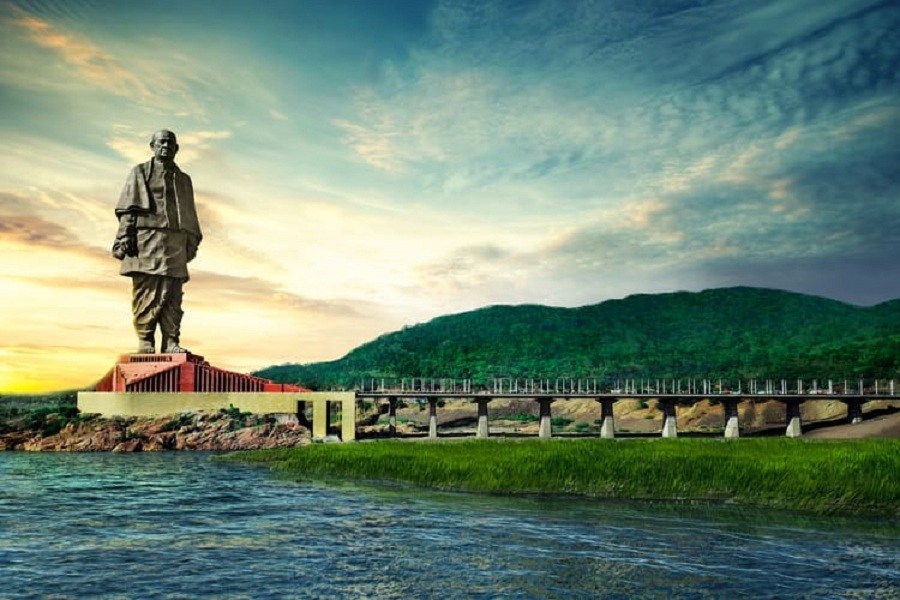 Located on the banks of Vishwamitri River, Vadodara is one of the popular tourist destinations in Gujarat. Vadodara is not just an ideal getaway for a memorable weekend but also a famous city that oozes architectural brilliance as most of the offices and buildings designed during the rule of Guptas, Solankis, Mughals, and Marathas still stand tall today. It is one of the wonderful places to visit in Monsoon season in India, as the architectural monuments of Baroda look fresh and wear beautiful texture of nature in the rainy season. Lakshmi Vilas Palace, Baroda Museum, Kirti Mandir and Champaner – Pavgad Archeological Park are some of the notable and must include monuments in Vadodara Tour Packages. Don't miss to visit the Statue of Unity and Narmada Dam as it is a spectacle to watch the rain washes vistas, overflowing dam and lush green environs all around.
---
Agumbe, Karnataka
Fondly called as Cherrapunji of South India, Agumbe is an amazing hill station located in Shimoga district of Karnataka. Placed at an altitude of 2100 feet in the Western Ghats, Agumbe is one of the most scenic places to visit in South India in August and is home to the only permanent Rainforest Research Station in India. Many streams and waterfalls are hidden within the deep forests and slopes in and around Agumbe which comes alive in the monsoon season. Jomlu Theertha Falls, Barkana Falls, Onake Abbi Falls, Jogi Gundi Falls, Kudlu Theertha Falls, and Kunchikal Falls are some of the must-visit tourist places in Agumbe as part of Udupi Tour Packages. Also, it is the place where RK Narayan has filmed his novel Malgudi Days.
---
Udaipur, Rajasthan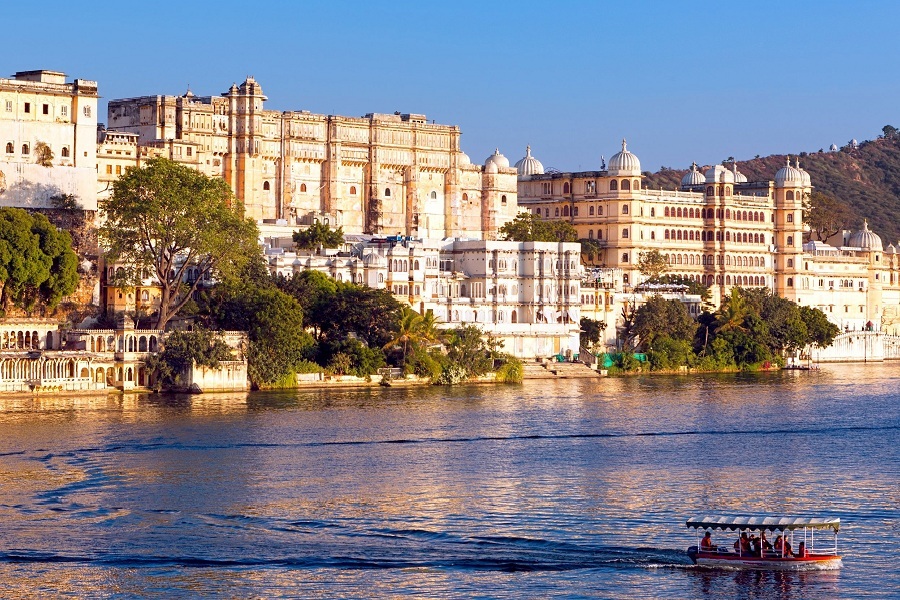 Often called as 'City of Lakes', Udaipur, the former capital city of Mewar kingdom is one of the renowned and most romantic tourist destinations to visit in August in India. Rightly titled as Venice of the East, the city of Udaipur gets greener and brighter with the arrival of monsoon. Besides, the vast lakes in this romantic and whimsical city get replenished with the occasional showers. The City Palace, the Lake Palace, Bagore Ki Haveli, Jagdish Temple, Sajjangarh Palace, Kumbhalgarh Fort, Lake Pichola, Fateh Sagar Lake, and Jag Mandir Palace are some of the top places to visit as part of Udaipur Tour Packages. Also, August is the time to witness the Teej festival in Udaipur. With lush greenery and enchanting lakes, the occasional rainfall enhances the beauty of the city, making it one of the top monsoon destinations in India.
---
Jog Falls, Karnataka
Another popular destination to visit in August in India is Jog Falls in Karnataka. Dropping from 830 feet, Jog Falls, among the highest plunge waterfalls in India, is a gorgeous sight to behold especially when the rains are pouring out all their love on Karnataka. Here, the Sharavathi River flowing down from a rocky bed in four distinct falls known as Raja, Rani, Rover, and Rocket. The four cascades merge to form the huge waterfall. This magnificent falls is portrayed within lush green surroundings and allows visitors to enjoy the same from far off platforms or by hiking at its foothills. Kudumari Waterfalls, Unchalli Falls, Koosalli Waterfalls, Bennehole Falls and Murudeshwar are some popular tourist places near Jog Falls during your Karnataka Tour.
---
Orchha, Madhya Pradesh
One of the top monsoon destinations in India, Orchha is the undiscovered jewel of Madhya Pradesh to experience the magic of monsoon. As soon the first shower of the season falls, the dry and arid area transforms into a lush green paradise and the river Betwa brims with abundant water. And, the historic monuments of Orchha are washed out and wear a bright look. The main attraction of Orchha is the Fort complex, that includes Jahangir Mahal, Raj Mahal & Rai Parveen Mahal. Besides Orchha Fort, Chaturbhuj Temple, Chhatris, Lakshmi Narayan Temple and Orchha Wildlife Sanctuary are some of the famous places to visit in Orchha as part of Madhya Pradesh Tour Packages. Rafting and Boating in Betwa River is one of the most popular things to do in Orchha besides sightseeing.
---
Mount Abu, Rajasthan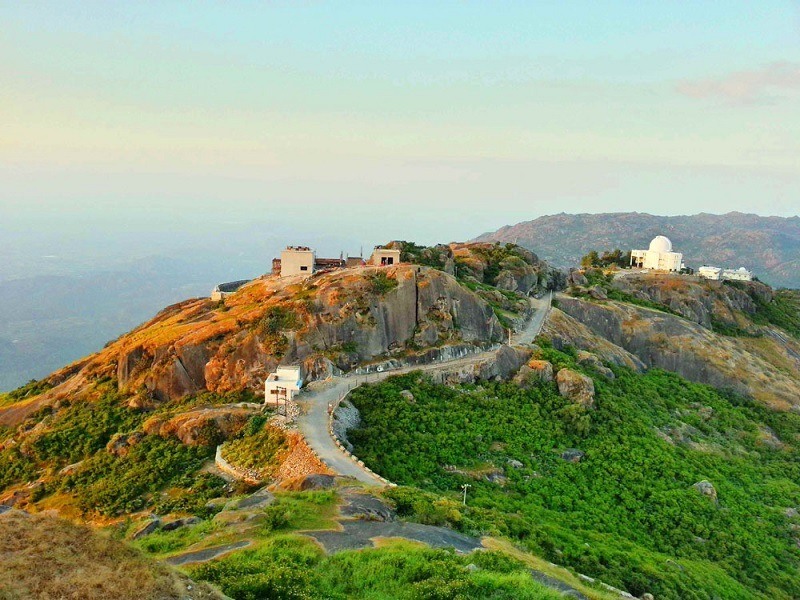 Being the only hill station in Rajasthan, Mount Abu acts as an oasis retreat from the extremely hot climate of Rajasthan and neighboring Gujarat. It is known for its beautiful hilly landscape, the architectural marvel of the Delwara Jain Temple and glittering Nakki Lake. The hill station of Mount Abu experiences moderate showers but the scenic beauty of this pretty hill station doubles as the surroundings are filled with mountain mist and lush green vegetation. If you are a nature enthusiast, then this should be your pick for a vacation in India in August. Boating in Nakki Lake, an excursion to Dilwara Jain Temples or head towards Mount Abu Wildlife Sanctuary are the top things to do here as part of Mount Abu Tour Packages.
---
Chikmagalur, Karnataka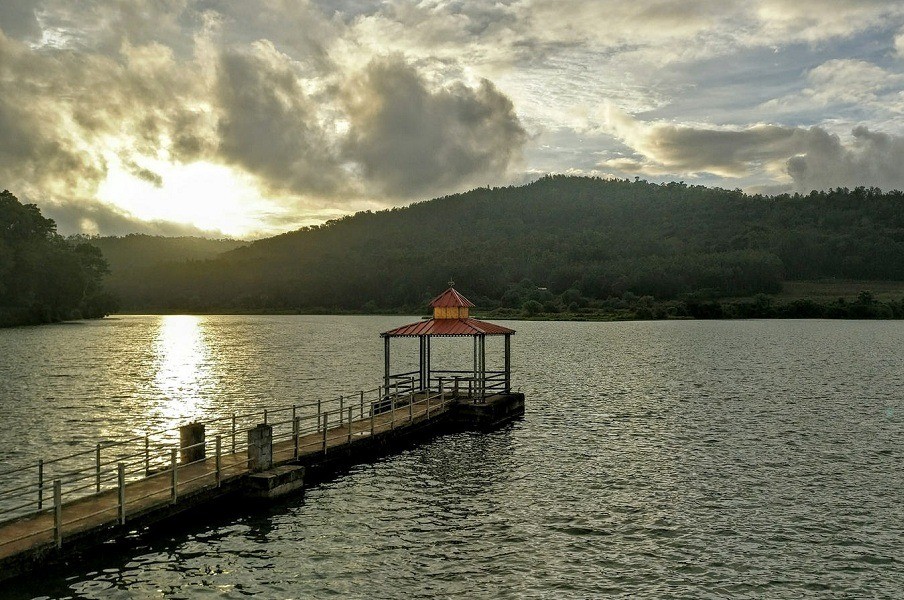 Positioned at the foothills of Mullayangiri range, Chikmagalur is an ideal pick for those who want to experience Indian monsoons in August as the monsoon rains bring the magic with lush green nature, flower carpet on the hills, stunning waterfalls, awe-inspiring coffee estates, and overflowing rivers as well as lakes. Baba Budangiri, Manikyadhara Falls, Hebbe Falls, Kudremukh, Mullayangiri, Jhari Falls, Hirekolale Lake, and Honnamana Falls are the well-known tourist places to visit in this hill station during your Chikmagalur Trip. Nothing can be more pleasurable than a monsoon drive in the Western Ghats region of Chikmagalur when nature is at its best. The Charmadi Ghat near Chikmagalur is one of the beautiful monsoon scenic drives through the Western Ghats as it is dotted with numerous waterfalls.
---
Wayanad, Kerala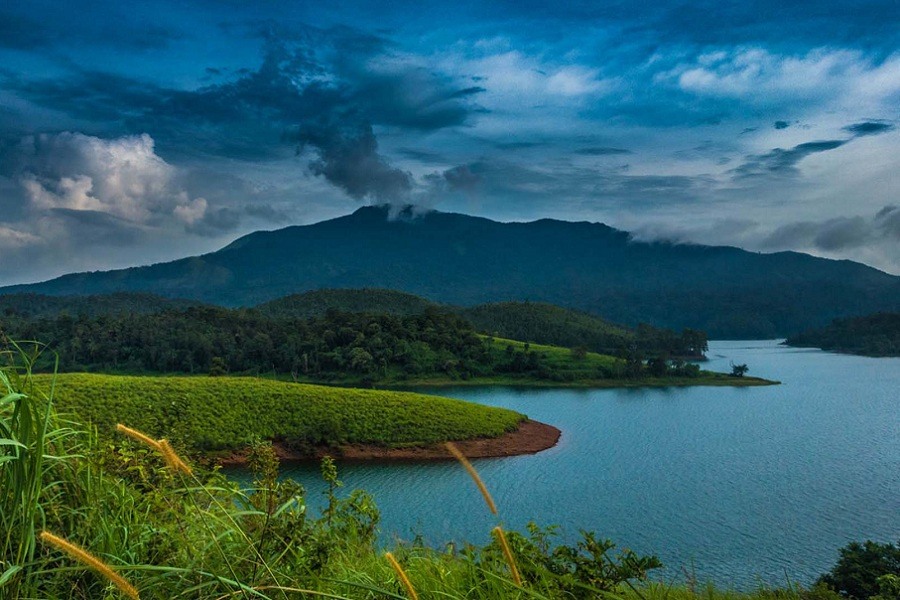 Cozily perched atop the Western Ghats in northern Kerala, Wayanad is one of the popular places to visit in August in India as it experiences good rains. The bountiful rains make the place worth a visit while presenting itself with green plantations, enchanting waterfalls, lush greenery, distinct flora, and fauna. Make a visit to prehistoric Edakkal Caves, take a jeep safari to spot wild elephants, trekking through a rainforest area, scaling the gorgeous waterfalls and experiencing a resort holiday are some of the things you can do here as part of Wayanad Tour.