As with other trends, India has adopted the wine drinking culture quite splendidly over the decades and paved the way for wine tourism in India. Where once there was hardly any wine industry to speak of,  today, there is nearly 2,500 hectors of vineyards spread across the country and have produced many reputable wine brands. Besides, these regions are also known for their sprawling vineyards set amid the verdant landscapes and rolling hills where you enjoy the wine tasting sessions as part of India Tour Packages. Sipping on and clinking that sparkling glass of wine as you watch the setting sun kissing acres of vineyards – This is something that every wine-lovers must experience in life.
Here is the list of 6 most popular wine regions in India.
Nashik
Maharashtra accounts for two -thirds of the wine production in India and Nashik is the main region. Situated on the banks of River Godavari, Nashik is fondly called the wine capital of India. The wine industry in Nashik has been growing steadily since the mid-1990s. Now, there are almost 40 vineyards around the area that produce red and white wine. The grape varieties grown in the Nashik region are Chenin blanc, Sauvignon blanc, Zinfandel, Cabernet Sauvignon, Shiraz, Chardonnay, Merlot, Riesling, Viognier, Tempranillo, Malbec, and also Thompson Seedless grapes. The most popular wineries to visit in this region are Sula, York, and Soma. Located at Gangapur Dam, Sula Vineyards, sprawling over 3,000 acres, is the biggest and the most popular vineyard in India and among the must include in Nashik Tour Packages. Another important fact here is that these wineries today host vineyard tours and offers wine tasting sessions along with estate stay for its guests.
---
Nandi Hills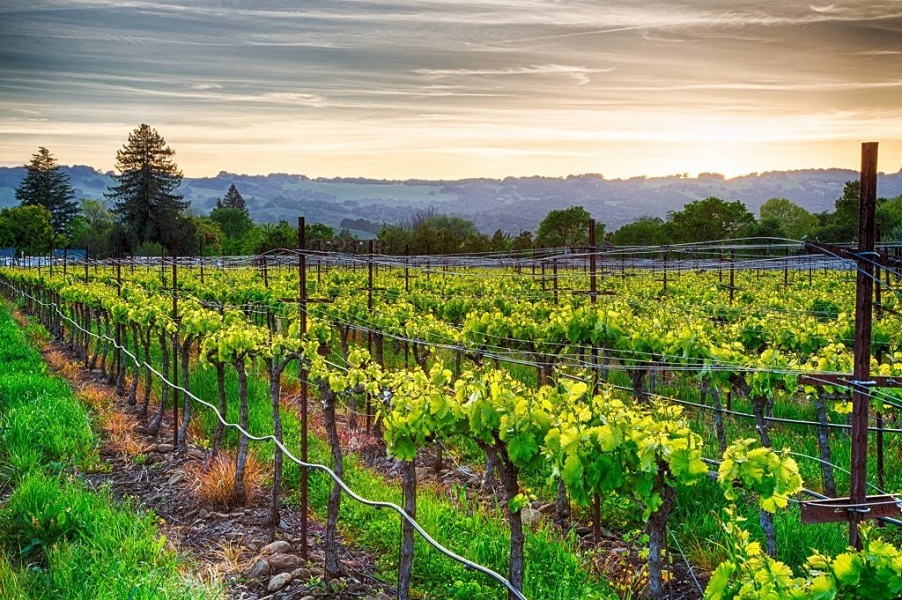 Another predominant wine region in India is the Nandi Hills in Karnataka. Located at an altitude of 800 – 950 m near Bangalore, it is home to the largest swathes of vineyards and the top wine producers of Karnataka. The moderate climate and the loamy soils, scattered with gravel limestone and gneiss granules at places help the production of high-quality Shiraz, Cabernet Sauvignon, and Chardonnay. Kanwal Grower, the pioneer of the Indian wine industry, established his first vineyard the Grover Vineyard here. Covering over 410 acres, Grover Zampa is the third largest wine producer in India. It focuses on producing premium wines, with the standout being its award-winning La Reserve brand of oak matured Cabernet Sauvignon and Shiraz reds. Bangalore Soma Vineyards, SDU Winery, and Alpine Wineries are the other prominent vineyards in this region that can be visited as part of the Nandi Hills Tour Packages. There are extensive wine trails across the vineyards and also possible to visit the winery's barrel room.
---
Akluj
Akluj is the new sub-region in the district of Solapur officially but in the wine perspective, it is under the Pune region. Flanked by the landscapes of the Deccan Plateau, the region has extremely low soil fertility and low rainfall which opens a new door for varieties such as Muller Thurgau, Sangiovese, and Chardonnay. Akluj is home to the prestigious Fratelli Winery, an Indo-Italian vineyard that started in 2007. Along with Sula & Grover Zampa, Fratelli is one of India's biggest winemakers and produces some outstanding reserve wines on its 240-acre estate. It is known for making the Sette Reserve Red, the best red wine in India.  The vineyard also offers interactive tours and tasting of a variety of red, white, and sparkling wines, including late-harvest dessert wine, dry Chenin Blanc, Sette, Chardonnay, and Sangiovese Bianco along with a choice to stay at the luxurious resort nearby. Other than Solapur, Fratelli operates in two more vineyards at Garwar and Motewadi, and all are blessed with verdant landscapes, making them a charming place where wine enthusiasts can take a tour and sample their wines as part of Pune Tour Packages.
---
Narayanagaon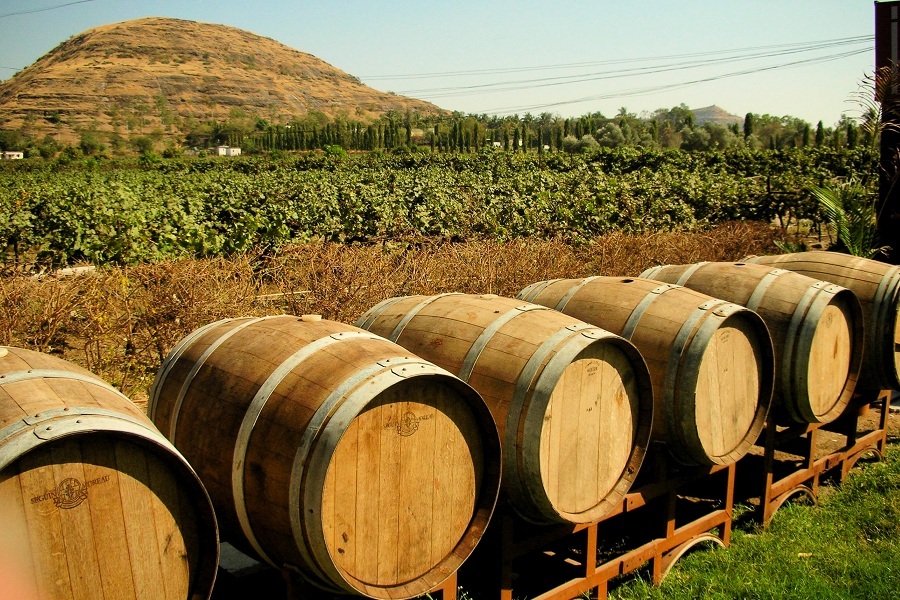 Escape the city's hectic life and delve into the pleasures of the countryside with this excursion to the Narayangaon wine region which is home to Chateau Indage, India's oldest winery. Situated amidst the lush green landscapes near Sahyadri valley, Chateau Indage was first established in the name of Champagne Vineyards in 1982, which was mainly an export unit of champagne or sparkling wines. Later in the year 1986, it produced its first wine 'Omar Khayyam' that won many awards on an international platform and their flagship product 'Marquise de Pompadour'. A name synonymous with winemaking in India, Chateau Indage produces 32 different varieties of wines. The vineyard organizes wine tours during weekends that nearly takes about 2 hours, followed by the wine tasting session at the 'Ivy Cafe and Bar'. If you want to stay longer, there are cottages on the property overlooking the wine trails. Apart from Narayangaon, they have vineyards in Himachal Pradesh and Nashik.
---
Dindori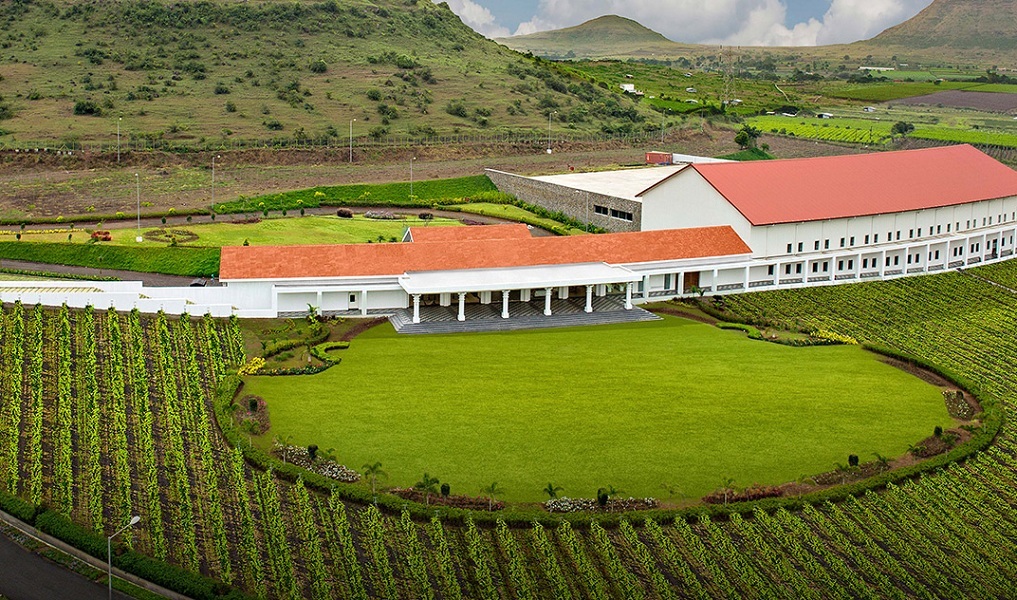 The wine connoisseurs who want to indulge in luxury wine tours in India must head to the Dindori region near Nashik as it has some of the best grapes grown around the region. Dindori is home to two popular wineries, Charosa, Chateau d'Ori, and Chandon. The wineries of Dindori are embedded with the finest methods of winemaking, and touring this place is an experience of a lifetime. The second-largest winery in Maharashtra after Sula Vineyards, Chateau d'Ori is known for producing some of the most quality wines like Cabernet Merlot, Viva Rosé and Sauvignon Blanc. Spread over 400 acres, it has the largest merlot plantation in India. While, the Charosa Vineyard is one of the latest entrants to the bevy of Indian wines and has the distinction of introducing the Reserve Tempranillo, a special Spanish grape flavor to the Indian market. Visitors can take a vineyard tour and savor wines at the tasting rooms of these wineries.
---
Baramati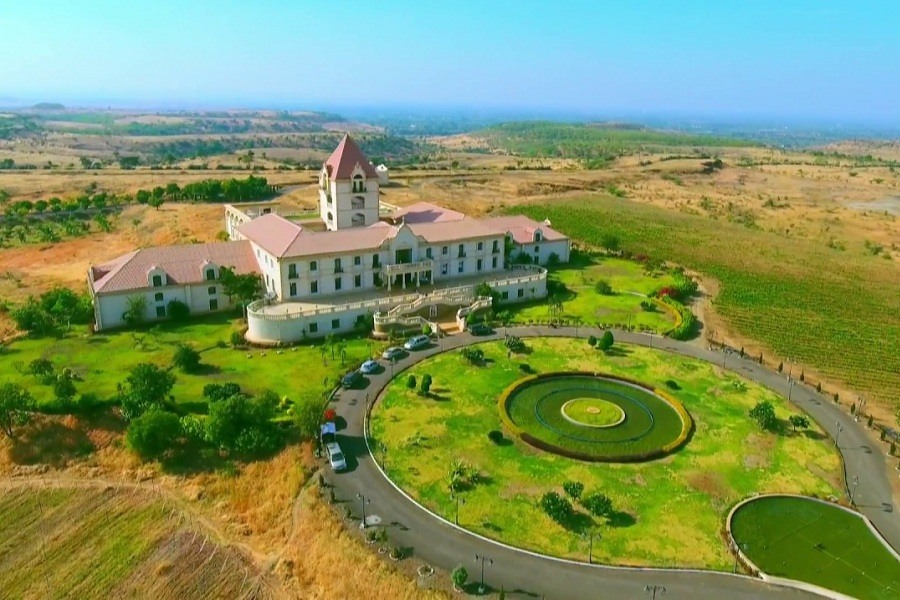 Another popular wine region in Maharashtra is Baramati which is home to Four Season's vineyard. Modeled on a French chateau, this 50 acres awe-inspiring winery overlooks the vineyards along with the pristine view of the Sahyadri valley that nourishes the grapes for the perfect yield to produce those flawless wines. It specializes in producing the best of red, white, and rosé wines, that are sold under two brand names; Zinzi and Four Seasons. And its Reserve Cabernet Sauvignon, Viognier, Sauvignon Blanc, Barrique Reserve Shiraz, and Ritu are the few wines that won awards and positive critical acclaim in both Indian and international platforms. So if you are in search of a sophisticated ambiance on your wine tour as part of Maharashtra Tour Packages, Four Seasons winery is the place to be at. Another winery in Baramati is the Vallonne Vineyard, a boutique winery that is known for its French-style wines like Malbec, Rosé, Vin De Passerillage and Anokhee Cabernet Sauvignon that are unique offerings to the Indian wine market.
*Featured Source
Santhi is an avid traveler and primary contributor to the blogs at Trawell.in. She has explored most of the states in India and gained vast knowledge on tourist destinations in India and abroad. She also contributes content to other travel websites.