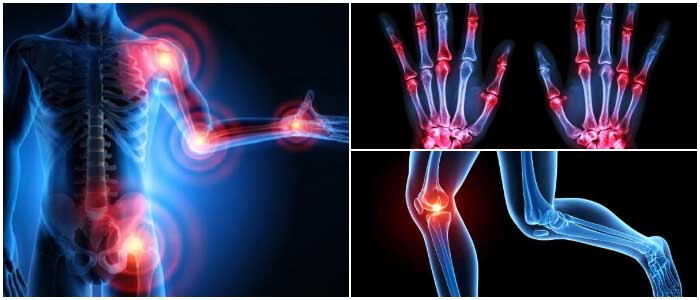 DEFINITION OF "RHEUMATIC DISEASES"
rheumatic diseases refer to any pain caused by the musculoskeletal system, especially in the joints. They are defined as a wide range of diseases that have in common the involvement of the musculoskeletal system. Otherwise, the cause, diagnosis, evolution, prognosis, and arthritis treatment in Delhi are very different depending on the disease in question. Trauma to the musculoskeletal system is the only process excluded from the definition of rheumatic diseases. A rheumatologist in Delhi is the specialist who treats and manages rheumatic disease.
PREVALENCE OF Rheumatic Diseases.
In India, about 180 million people suffer from rheumatic disease. The prevalence increases with age, degenerative rheumatisms (osteoarthritis) and bone metabolic (osteoporosis) being more frequent in older patients. However, other types of rheumatisms, inflammatory ones, affect more young people, even children.
SYMPTOMS OF Rheumatic Diseases.
The main symptom of rheumatic diseases is joint pain. Sometimes INFLAMMATION and DEFORMITY of the joints and LIMITATION OF THE MOBILITY of these are added.
In some inflammatory rheumatisms other organs other than the musculoskeletal system can be affected, such as the heart, kidneys, lungs, nervous system or skin, appearing symptoms of these processes.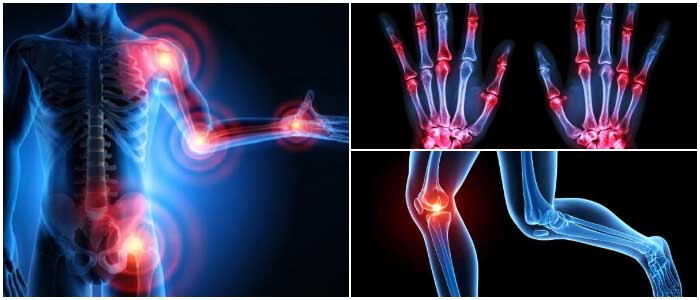 CLASSIFICATION OF Rheumatic Diseases.
Rheumatic diseases can be classified into several groups according to their origin or cause:
Degenerative rheumatisms. The prototype is osteoarthritis. It is caused by the "wear" of the joints, specifically the articular cartilage, favored by the passage of time (age) and other factors that damage the joints.
Chronic inflammatory rheumatisms. The origin of this group of diseases, such as rheumatoid arthritis, systemic lupus erythematosus, ankylosing spondylitis, Sjögren's syndrome or scleroderma, is the inflammation of the synovial membrane. The cause of some of them is autoimmune, that is, the defenses attack the body itself. In general, they are the most serious and disabling.
Bone metabolic diseases. In them, as occurs in osteoporosis, there is a "weakening" or fragility of the bones that results in spontaneous fractures (without trauma) or minimal trauma.
Rheumatisms by microcrystals. The prototype is gout. There is a cluster of small microscopic crystals inside the joints that cause pain and inflation and, over time, joint deformities.
Soft tissue rheumatisms. They are processes that affect the structures located around the joints: tendons, bursas, ligatures, and muscles. For various reasons, these become inflamed and / or broken, causing pain and limited mobility.
Infections and tumors. The structures that make up the musculoskeletal system, like the rest of the organs, can suffer infections and tumors. The consequences, not only for the joints but also for life, can be serious if early evaluation and arthritis treatment in Delhi is not established by a rheumatologist in Delhi.
Generalized non-articular rheumatisms: Fibromyalgia.
TYPES OF TREATMENT OF Rheumatic Diseases Suggested By Rheumatologist in Delhi.
GENERAL HYGIENIC-DIETARY RULES.
They are general rules recommended to prevent rheumatisms, or, if they have already appeared, to contribute to the rest of your arthritis treatment in Delhi. They refer to postural, dietary, sports and toxic habits that can influence the development of rheumatic diseases.
PHARMACOTHERAPY.
Arthritis Treatment in Delhi with medicines is essential in many rheumatic diseases for more or less long periods, depending on the disease and its evolution.
The medicines used in Rheumatology, as in any other specialty of Medicine, are very varied. Among the most used are nonsteroidal anti-inflammatory drugs (NSAIDs). They are indicated in many rheumatic diseases, of different origin, in order to quickly curb joint inflammation. Joint inflammation is responsible for pain and, in many cases, if it persists, for irreversible joint injuries that lead to deformity and functional limitation of the joint. Therefore, NSAIDs not only serve to relieve pain but also to control inflammation and prevent its sequelae in the short term, while other drugs more specific to each disease but slower, take effect.
The most common side effects of nonsteroidal anti-inflammatory drugs are digestive discomfort. These can be relieved or eliminated by taking the medication right after meals or adding protective drugs to the stomach. In the elderly, however, there is a fortunately low risk of potentially serious stomach ulcers and bleeding.
All antirheumatic drugs, like all medicines, can have side effects. In order to try to avoid them and, if they occur, to solve them, it is necessary that the patient is checked by the rheumatologist in Delhi with a variable frequency according to the disease and the medication in question. In many cases, periodic analytical controls are required for proper patient follow-up.
REHABILITATING TREATMENT.
The rheumatologist in Delhi, the rehabilitating doctor and the paramedical rehabilitation staff must collaborate closely in the rehabilitation treatment. Part of this arthritis treatment in Delhi is received in special gyms.
Rehabilitation aims to maintain or recover as much joint function as possible, in order to prevent disability and ensure that the patient can develop a personal, work and social life as close to normal as possible. The prognosis of many rheumatic diseases improves considerably if the patient meets the rehabilitation norms with will and constancy. This does not refer only to severe rheumatisms, but also to initially mild processes, but which, if not remedied in time, can be chronicled and lead to a significant limitation of the patient's life.
The purposes of rehabilitation are achieved in several ways:
Pain relief. It is a priority for two reasons. First, it greatly improves the patient's quality of life and, second, and not least, allows the initiation of rehabilitative physical exercises. Rehabilitation contributes to pain relief (along with medications) with different therapeutic modalities.
Hot. It reduces pain and reduces stiffness and secondary muscle contractures. It is applied in several ways:
Superficial heat: hot packs, paraffin baths, hydrotherapy. Hydrotherapy (swimming pools, bathtubs …), classically received in spas and also in medical rehabilitation centers, adds to the heat the antigravity effect of water, which allows greater joint movement with less physical effort.
Deep heat: ultrasonotherapy, shortwave, microwave.
Cold. Its application by means of cold packs or ice packs is indicated especially in acute inflammation.
Electrical stimulation Electrotherapy. It relieves pain and reduces muscle contractures secondary to it, which, in turn, usually causes pain. They favor the realization of rehabilitation exercises.
Massage. Its greatest utility is to relax the contracted and painful muscles.
Other methods, such as "manipulations", acupuncture, magnetotherapy, laser therapy … have not proven scientifically effective until now, so they should be considered by the patient with caution.
Prevention of deformities It is carried out in two ways:
Patient education. It deals with teaching the rules of "joint protection." These refer to the correct position and use of the joints during daily activities. The objective is to eliminate or reduce the forces and pressures suffered by the affected joints, especially those that favor deformities. Joint protection contributes significantly to reducing pain and inflammation of the joints and preserving their integrity.
Repose. The purpose is to relieve pain, reduce inflammation and prevent joint deformity. General bed rest is only indicated in very acute phases of some rheumatic diseases and always as little time as possible. Regional or joint rest, more frequently indicated, is limited to inflamed joints. It is achieved through the use of splints that immobilize the joint in a suitable functional position.
Restoration of joint mobility. The objective is to recover a joint function as close to normal as possible, allowing the rheumatic patient to lead a life as independent as possible. It is achieved through physical exercise or kinesitherapy. Perseverance and regularity in performing the exercises are essential to obtain positive results.
Adaptation to the activities of daily life. The quality of life of the rheumatic patient improves considerably after controlling pain and restoring joint mobility. However, the patient's autonomy and full adaptation to personal, domestic, social, professional and recreational activities may require the help of auxiliary utensils that facilitate and improve these activities. These are modifications or adaptations made to objects commonly used in personal hygiene, food, household, and work chores, or temporary or permanent aids for walking, such as crutches or canes.
SURGICAL TREATMENT
Orthopedic surgery is performed to correct joint deformities or sequelae secondary to some rheumatic diseases, especially chronic osteoarthritis, and inflammatory arthritis.
The indication of surgical treatment should be raised by the rheumatologist in Delhi and accepted by an orthopedic surgeon in Delhi. Both specialists must collaborate in the post-surgical monitoring of the patient.
List of Best Rheumatologists in Delhi
These are the best rheumatologist in Delhi, according to the information available on the Internet.
It is difficult to know from the information currently available on the Internet who is the best rheumatologist in Delhi. That is why we have proposed to make a ranking based on the data provided by Google users.
Then we proceed with our list of the best dentist in Delhi according to the scores of Google users.
To elaborate it, we have taken into account not only that the average scores of the doctors were the highest, but also that the number of votes was relatively high in order to avoid biases as much as possible.
Dr. Jatinder Juneja
MD – Rheumatology
Dr. Jatinder Juneja is a certified Rheumatologist in Delhi who specializes in the diagnosis and treatment of the spectrum of adult Rheumatologic conditions.
Address: E-5 Bali Nagar, New Delhi – 110015
Mobile No. : +91-9810315395
Website: www.drjatinderjuneja.com
Dr. Ashu Consul
MBBS, MS (Ortho), M.Ch (Ortho), Research Fellow Arthroscopy(ICMR)
Dr. Ashu Consul is a  Senior Consultant to the Department of Orthopedics at Venkateshwara Hospital, Dwarka, Delhi. He has experience of more than 18 yrs in orthopedics( working since 2001) & done more than 10000 successful surgeries including more than 3000 arthroscopies & arthroplasty.
Address: 31 A, Pkt-II, Sector – 6, Dwarka, New Delhi – 110075
Phone No. : 011-45020554
Email ID: ashuconsul@gmail.com
Website: www.theneoorthopaedicclinic.com