Often referred as the beach capital of India, Goa is India's smallest state located in the Konkan region and is one of the most popular Honeymoon destinations in India. Known for its white sand beaches, gorgeous landscapes, happening nightlife, stunning architectural marvels, exotic resorts, and delectable seafood, Goa is visited by large numbers of international and domestic tourists every year as part of Goa Tour Packages. Besides, there are also several tourist places to visit on the way to Goa from Mangalore.
Udupi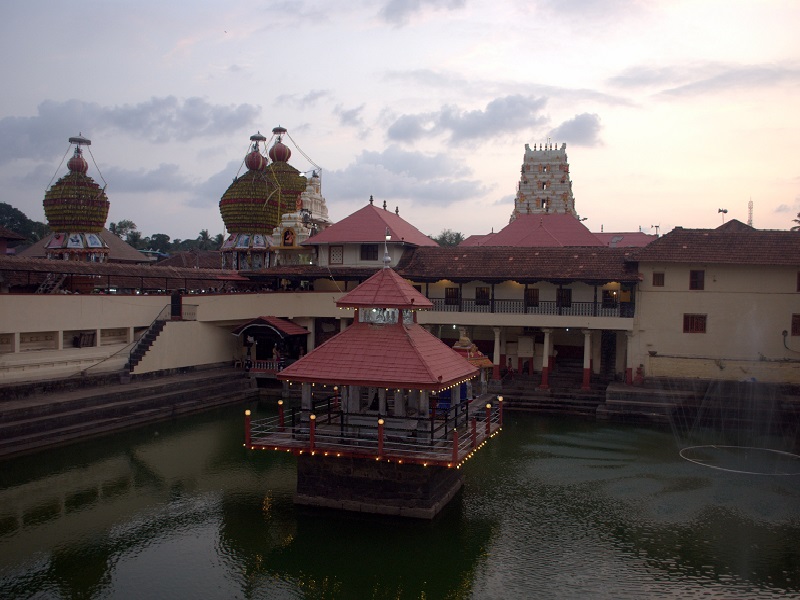 Lies between the verdant mountains of the Western Ghats and the Arabian Sea, Udupi is a famous places of pilgrimage in Karnataka, and among the best places to visit near Mangalore. Famed for its Sri Krishna Temple, the temple houses a fascinating idol of Lord Krishna that is richly adorned with jewels. Also, it is a center for the Dvaita philosophy. The other prominent places to visit in Udupi are Chandramoulishwar Temple, the Ananteshwar Temple, and Anegudde Vinayaka Temple, Malpe Beach, Kaup Beach, St. Mary's Island etc. that lures millions of tourists throughout the year. Apart from its pilgrimage importance and beautiful beaches, it is also the source of world-famous Udupi cuisine, which is served all over India in the efficiently run Udupi restaurants, famous for dosas, idlis and other snacks.
---
Marvanthe Beach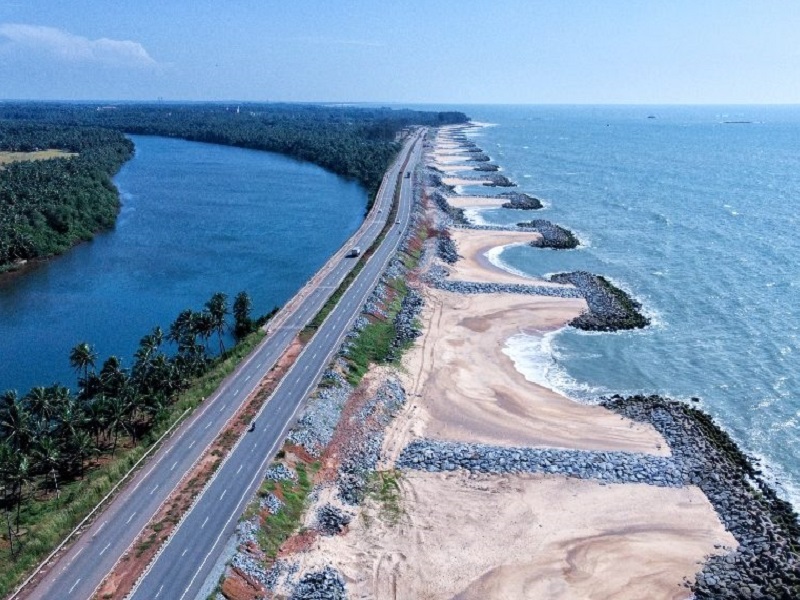 Separated by Arabian Sea on one side and Souparnika River on the other, Marvanthe Beach is one of the most secluded beaches in Karnataka and among the popular One-day trip from Udupi. Blessed with unending deep blue seas, serene and silently flowing rivers and majestic mountains crowning the whole scenery, this calm and unspoiled beach gives you a panoramic view of the amazing creations of nature. Also, the beach offers a variety of choices ranging from lying down in the sun for the lazy ones to scuba diving and experiencing the aquatic life for water lovers. Besides, one can witness the mesmerizing sunset with a mountainous backdrop of Kodachadri Hills that lures huge number of tourists as part of Mangalore Tour Packages.
---
Kollur Mookambika Temple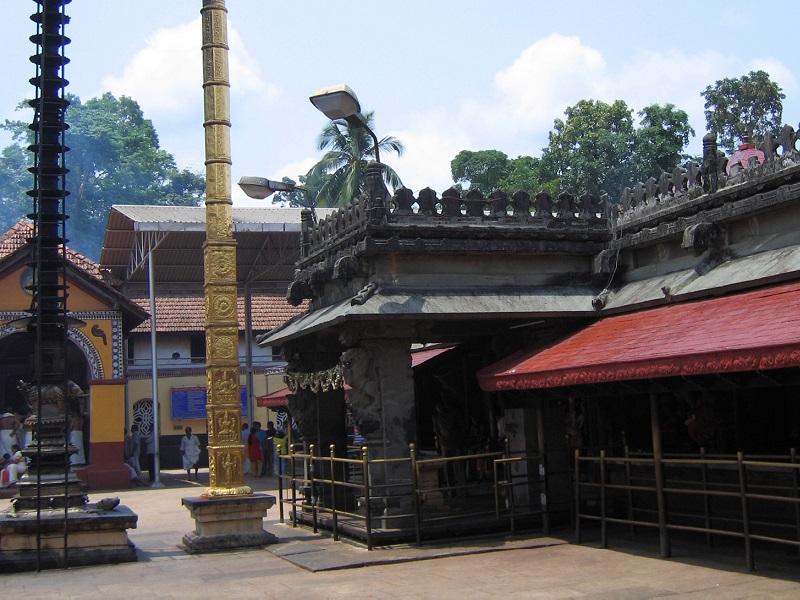 Situated on the banks of Souparnika River iin Kollur, Sri Mookambika Devi Temple is one of the auspicious Hindu places of pilgrimage in Karnataka. Dedicated to Goddess Parvathi, Kollur is regarded as one of the Seven Mukti Stalas created by Parashurama and the other places are Udupi, Subrahmanya, Kumbasi, Kodeshwara, Sankaranarayana and Gokarna. Built in Dravidian style, Sri Mookambika temple is believed to be 1200 years old and the Panchaloha (five metals) image of the Goddess Mookambika is stated to have been consecrated by Adi Shankaracharya during his visit to Kollur. Some of the popular festivals celebrated here with much fervor are Navaratri, Brahma Rathotsava, Saraswati Puja, and Janmashtami that attracts thousands of devotees and tourists as part of Udupi-Murudeshwar Tour Packages.
---
Murudeshwar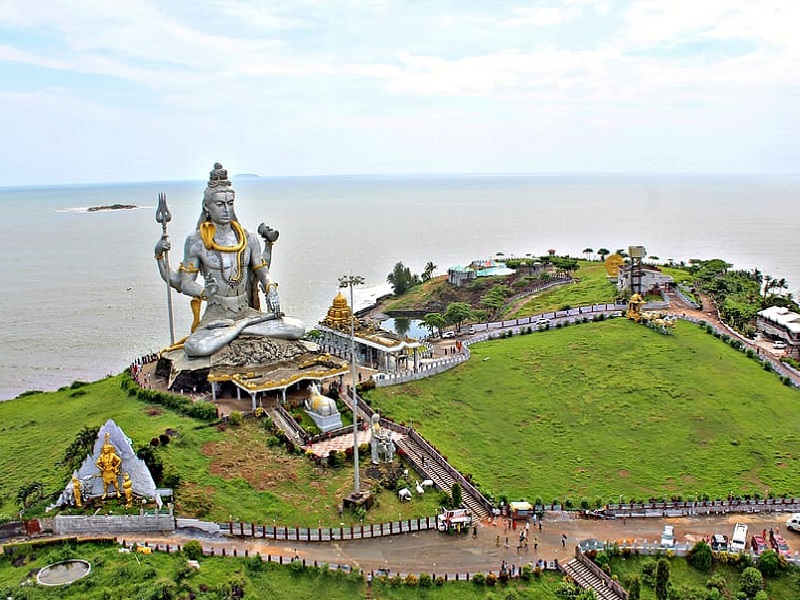 Sandwiched between Honnavar and Bhatkal, Murudeshwar is a well-known pilgrimage sites in Karnataka and among the top places to visit on the way to Goa from Mangalore. Bounded by the Arabian Sea and Ghats, the place is famous abode of Lord Shiva and a popular pilgrimage center in South India. Home to world's second tallest Shiva statue (123 ft.) & tallest temple tower (249 ft.) of Murudeshwar Temple, the place attracts millions of tourists throughout the year as part of Murudeshwar Tour Packages. Murudeshwar beach, Lord Shiva Statue, Murudeshwar Temple, and Netrani Island are some of the popular places to visit in Murudeshwar.
---
Honnavar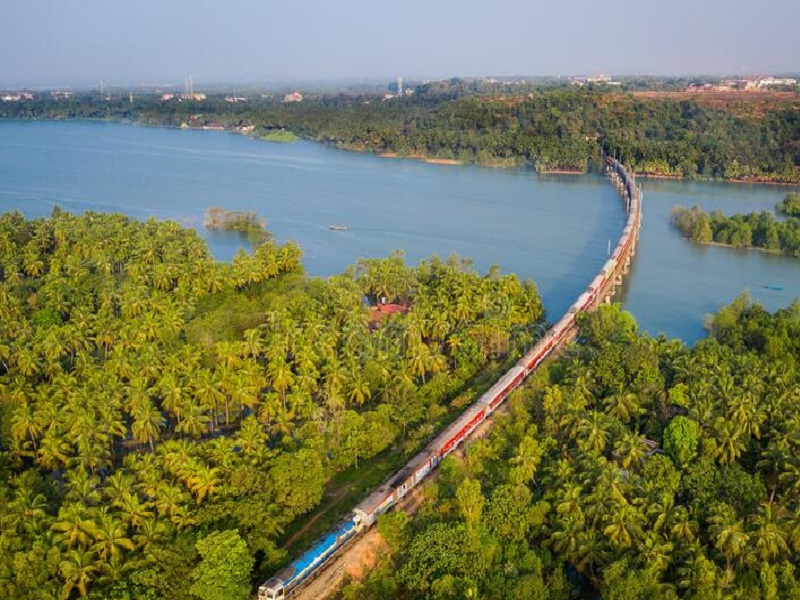 Honnavar is a small coastal town located in Karnataka and among the top places to visit near Murudeshwar. Home to lush greenery and one of the longest railway bridges in India, it is one of the must visit places on the way to Goa from Mangalore. Apsara Konda Falls, Idgunji Ganapati Temple, Kasarkod Beach, Basavaraja Durga Fort, Rama Teertha etc., are some of the must-visit tourist attractions as part of Mangalore-Gokarna Tour Packages.
---
Gokarna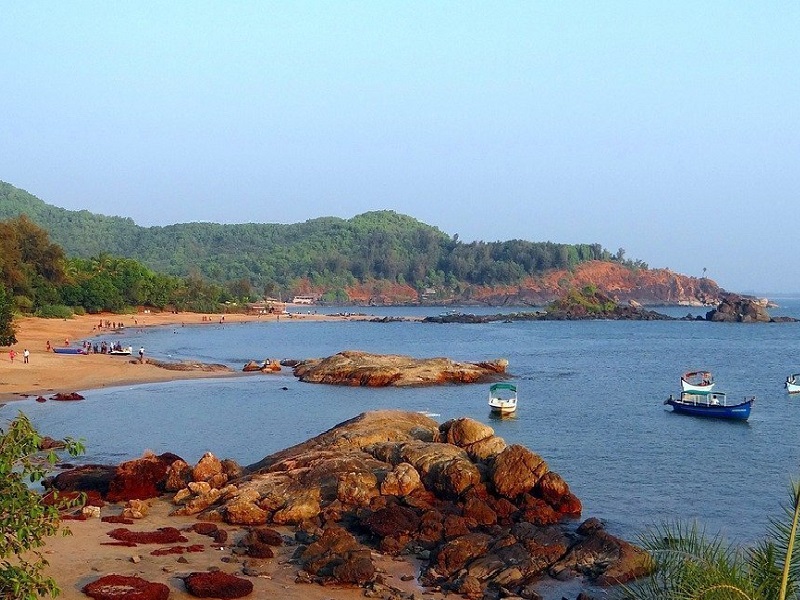 Gokarna is one of the famous places of pilgrimage in Karnataka, and among the popular places to visit on the way to Goa from Mangalore. The chief attraction of Gokarna is Mahabaleshwar Temple that houses Atmalinga, is the must include place in Gokarna tour packages. Also, the place is considered to be the Mukti Stala where Hindus perform funeral rites. Apart, the place is also known for its beaches which have small shacks serving as accommodation along with many small shops and modern eateries. Om Beach, Kudle Beach, Gokarna Beach, Half Moon Beach and Paradise Beach are some of the popular places to visit in Gokarna.
---
Karwar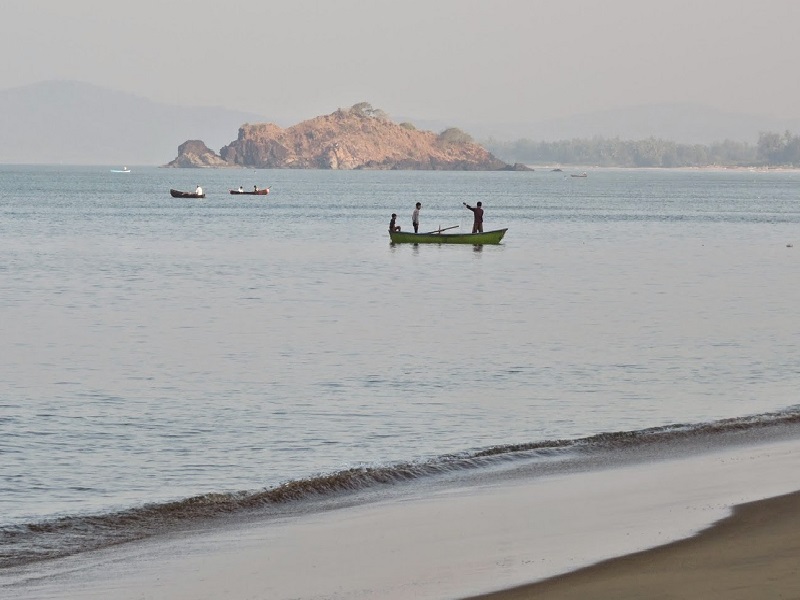 Karwar is one of the beach destinations in Karnataka and also one of the significant tourist places to visit near Goa. It is an ancient city majorly used for the sea trade, visited by the Arabs, Dutch, Portuguese, French and later the British. With its lovely beaches, beautiful temples and Forts, it is regarded as the famous tourist places in Karnataka. Karwar Beach, Devbagh Beach, Sadashivgad, Dargah of Peer Shan Shamsuddin Kharobat, Durga Temple, Kaju Bagh Beach, Kurumgad Island, Naganatha Temple, Narasimha Temple, Koodi Bagh Beach and Venkataramana Temple are soe of the top places to visit in Karwar.
---