Often referred to as the Scotland of India, Coorg or Kodagu is a picturesque hill station located along the slopes of the Western Ghats in Karnataka. This picturesque hill station is laden with lush greenery and aromatic coffee plantations. One of the popular hill stations in Karnataka, the place is blessed with several tourist attractions that draw thousands of tourists looking for relaxation. Besides, Coorg offers exciting adventure activities for adventure seekers. From mountain climbing to jungle trekking, from river rafting to fishing, from elephant camps to wildlife safaris, there is something that will please every visitor who comes here as part of Coorg tour packages. Let's take a peek into some adventure activities in Coorg here.
River Rafting at Barapole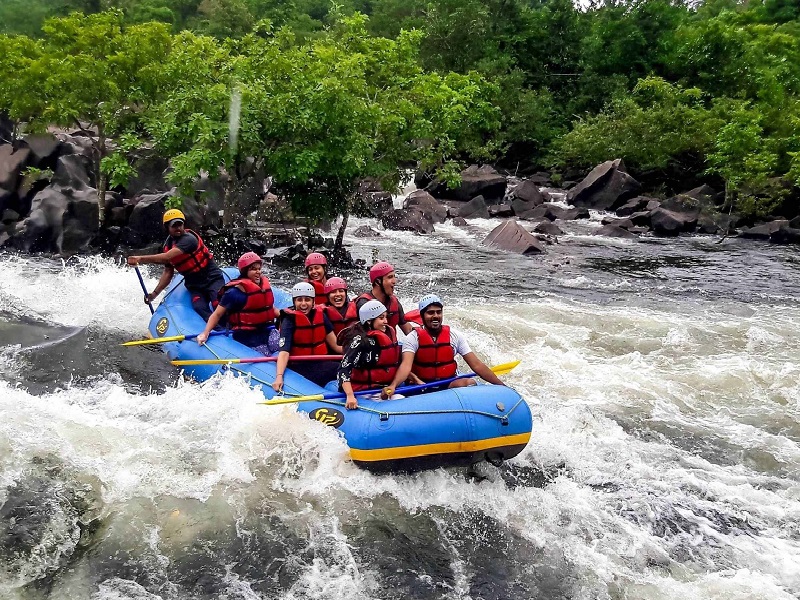 When looking for adrenaline-pumping activities in Coorg, Barapole River Rafting offers the perfect opportunity for both beginners and experts. The Barapole River is known for its fierce turbulence with rapids of various grades ranging from I to V. The rafting stretches to 4 km wherein you can bounce through the rapids and go through different levels of difficulty. These rapids are named according to their intensity, such as Morning Coffee, Grasshopper, Wicked Witch, Ramba Samba, and the Big Bang. The white frothy river with speedy waters and rapids, flowing through beautiful landscapes, makes the white water rafting in Barapole River one of the most popular things to do in Coorg. The thrill, excitement, and adrenaline rush are so high especially if done during the monsoon season. The Barapole River surges through dense forests and offers rafting participants a breathtaking view of the Brahmagiri Wildlife Sanctuary. One can also try rafting at Dubare.
---
Trekking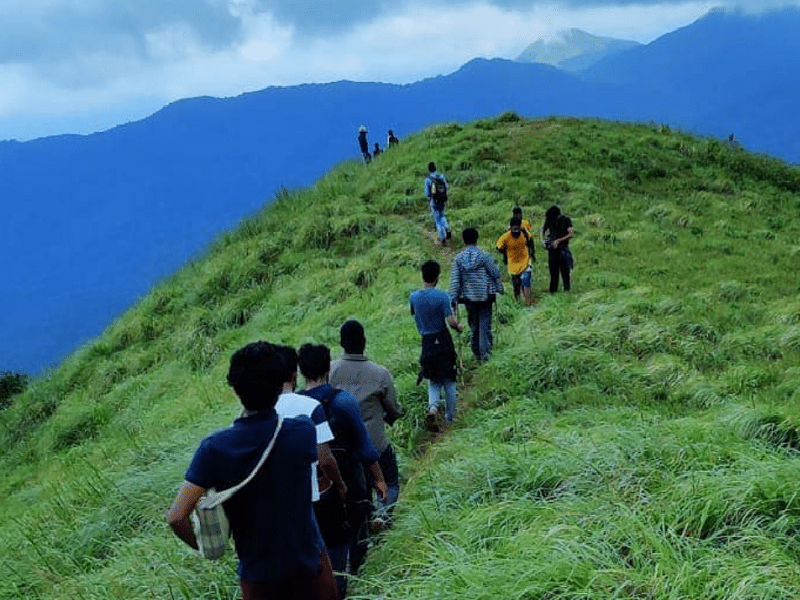 Coorg is the prized possession of the Western Ghats with some of the daunting peaks that are excellent platforms to begin a trek. From popular trekking trails to offbeat ones, there are several gorgeous trekking trails in Coorg that are ideal for all age groups- amateurs and professionals alike. Tadiyendamol, Brahmagiri, Pushpagiri, Nishani Motte, and Kumara-Parvatha, are some of the challenging treks in Coorg, among the top places to visit near Bangalore. These enchanting trekking trails will lead you through mesmerizing waterfalls, lush green forests, and several small hamlets that make up for an amazing experience like no other. Besides the thrill of the adventure sport, one will be fascinated by the natural beauty & spectacular views that the place has to offer.
---
Coffee Plantation Trails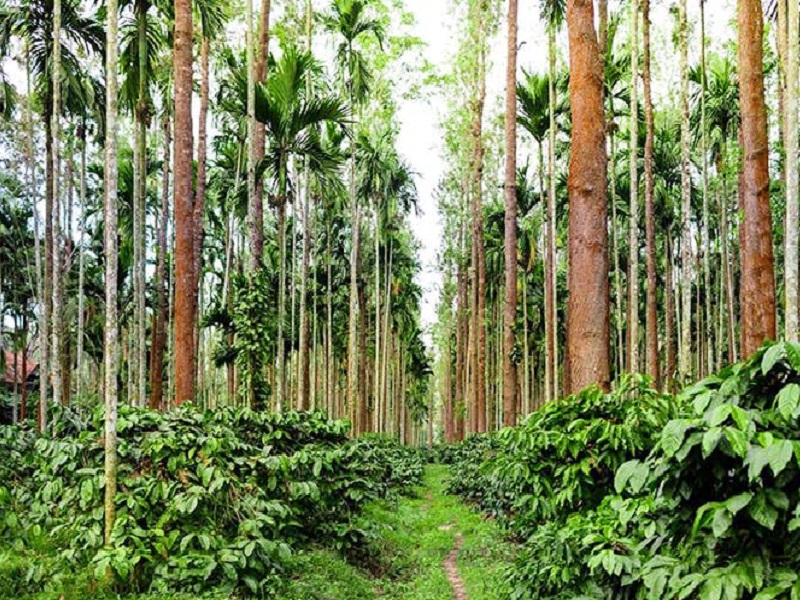 Owing to the expanse of coffee plantations that dot the area, visitig a Coffee Plantation is one of the top things to do in Coorg, among the popular hill stations near Mysore. The tour provides you an opportunity to witness complete journey of coffee- right from the seed till the packed powder. Many coffee estate owners offer guided and informative tours around their property and a chance to explore the verdant coffee fields. Visitors can also visit manufacturers like Tata, Orange County and Bombay Burmah for plantation trails and special explorations.
---
Wildlife Safari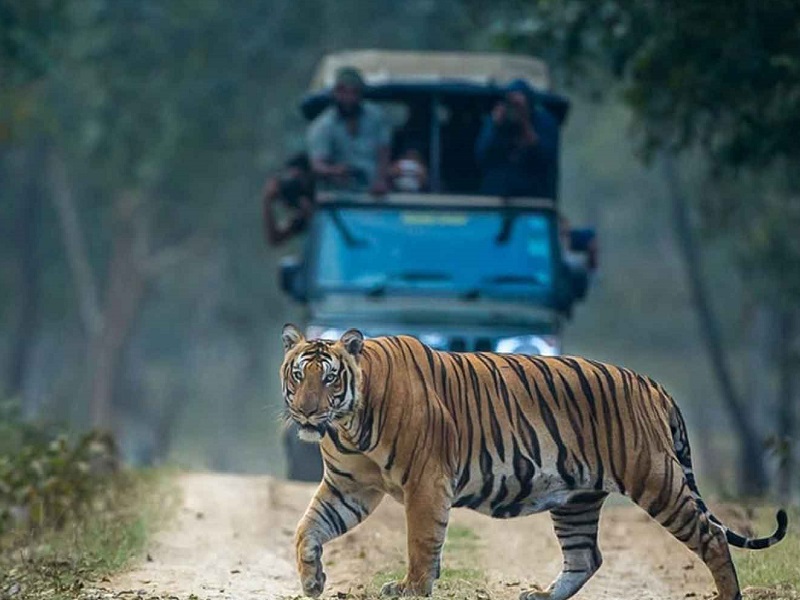 For the adventure buffs looking for the most thrilling activities in Coorg, Nagarhole National Park is the best place to add to your bucket list. Nagarhole National Park is one of the popular national parks in India and also one of the top attractions you must include in Coorg packages. Also known as Rajiv Gandhi National Park, it is a part of the Nilgiri Biosphere Reserve. It is home to the most distinct flora and fauna and tourists can look forward to an exhilarating day filled with exploring wildlife in their natural habitat with a wildlife safari at Nagarhole National Park. Some spots like Mandalpatty provide with 4WD jeep safari through the offbeat trails and the dense forest, making for quite an enthusiastic adventure sport that you can look into. It lets you enjoy nature at its finest and just indulge in a very relaxing setting around.
---
Camping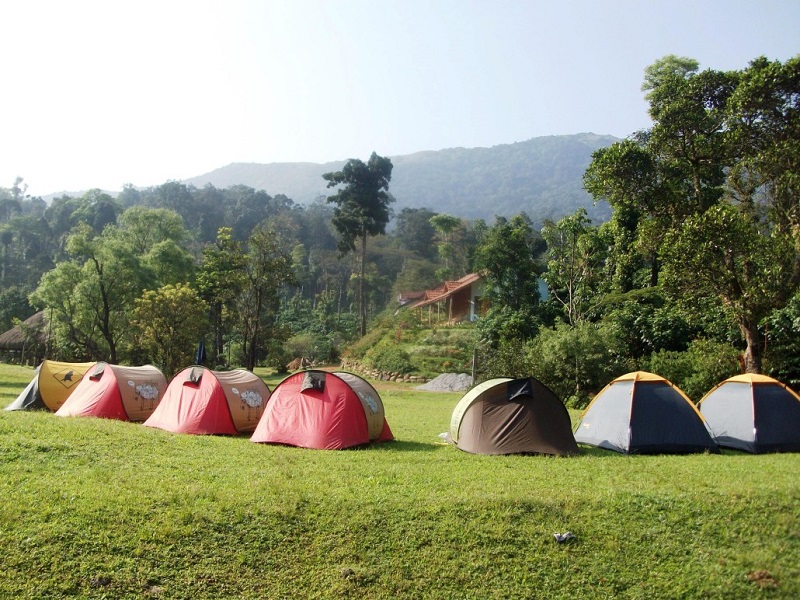 Camping under the open sky is one of the best adventure activities in Coorg that one must experience during Karnataka Tour. Sleeping under the billions of stars, in the serenity of the hills and jungles of Coorg, and immersed in the aroma of the plantations nearby, it is an experience that everyone must-have. If you want to catch a break from the hectic schedule of daily life, this is the perfect activity to indulge in as camping in Coorg is all about relaxing in the lap of nature. Besides, the experience of waking up to the chirping of many birds and munching on warm local breakfast adds to the excitement of the entire activity. There are several spots in Coorg that you can camp in with permission. Jungle Mount Adventure Camp, Evergreen County, Wild Monsoon Adventure Series, Dubare Elephant Camp, Jollyboys Coorg Camping, Coleman Camping Adventure etc., are some of the popular places for Camping in Coorg.
Featured Source
Santhi is an avid traveler and primary contributor to the blogs at Trawell.in. She has explored most of the states in India and gained vast knowledge on tourist destinations in India and abroad. She also contributes content to other travel websites.