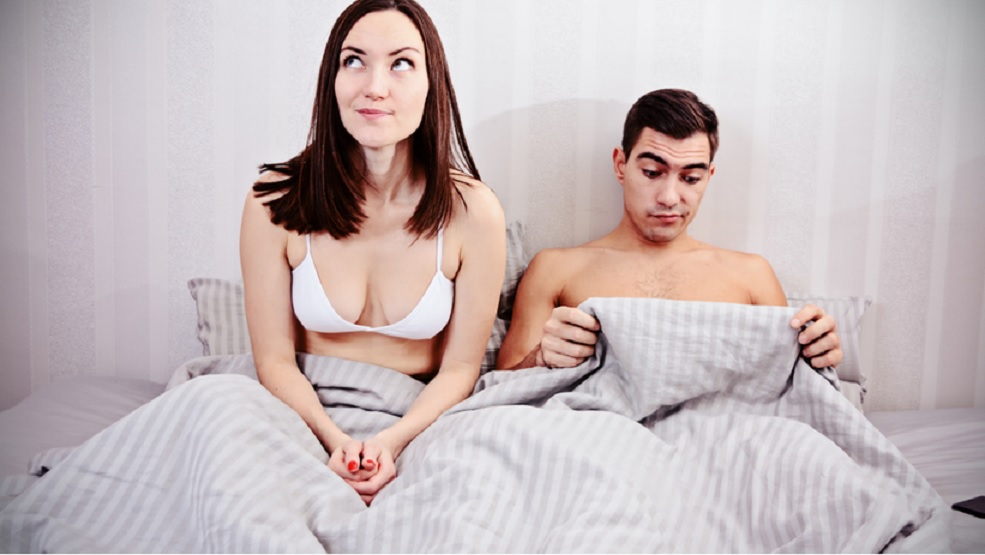 Erectile Dysfunction: Know All About This Condition, And Treatments
Erectile dysfunction is a sexual problem most feared by the male population. Failing to bed or failing to complete a sexual relationship is synonymous with failure for many men and this can result in emotional problems and even a breakup between the couple if left untreated. However, despite the myth surrounding the problem, erectile dysfunction treatment in Delhi may be simpler than you might think. See in this article all about Erectile Dysfunction!
What is erectile dysfunction (ED)?
Erectile dysfunction is the inability to get an erection or maintain it firmly enough to have a sexual relationship. It is also known as impotence.
Having erection problems from time to time is not necessarily a reason to worry. However, if it is an ongoing fact, it can cause stress, affect self-confidence, and contribute to relationship problems. The difficulty in getting or maintaining an erection can also be a sign of an undiagnosed disease that needs treatment and a risk factor for heart disease.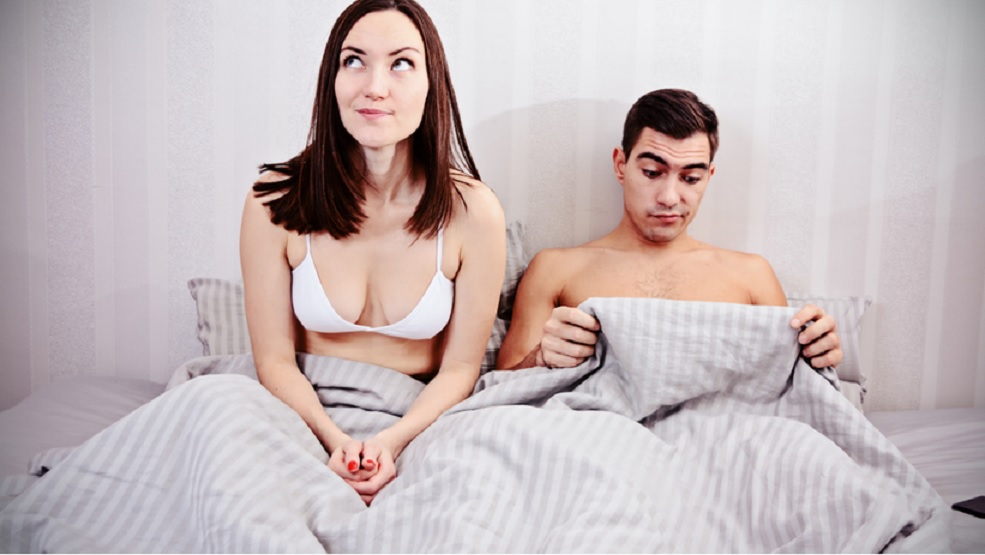 What causes an erection?
An erection is the result of increased blood flow in your penis. Blood flow is usually stimulated by sexual thoughts or direct contact with the penis.
When a man is sexually aroused, the muscles of the penis relax. This relaxation allows increased blood flow through the penile arteries. This blood fills two chambers inside the penis called cavernous bodies. When the chambers fill with blood, the penis becomes rigid. The erection ends when muscles contract and accumulated blood can flow through the penile veins.
Erectile Dysfunction can occur because of problems at any stage of the erection process. For example, the penile arteries may be too damaged to open properly and allow blood to enter.
What are the symptoms of erectile dysfunction?
You may have erectile dysfunction if you regularly have:
problem getting an erection;
difficulty maintaining an erection during sexual activities;
difficulty in ejaculating.
Often there are also emotional symptoms such as embarrassment, shame, anxiety and a reduced interest in sexual intercourse.
Other sexual disorders related to erectile dysfunction include:
premature ejaculation;
delayed ejaculation;
anorgasmia, which is the inability to reach orgasm after much stimulation.
Causes
Male sexual arousal is a complex process involving the brain, hormones, emotions, nerves, muscles, and blood vessels. Erectile dysfunction may be the result of a problem with any of these factors. Similarly, stress and mental health concerns can cause or make the problem worse.
Sometimes erectile dysfunction is due to a combination of physical and psychological problems. For example, a minor physical illness that slows your sexual response may make you anxious to maintain an erection. This anxiety can cause or worsen erectile dysfunction.
Physical Causes of Erectile Dysfunction
In many cases, erectile dysfunction is due to physical factors. Some of the most common causes are:
Heart disease
Clogged blood vessels (atherosclerosis)
High cholesterol
High blood pressure
Diabetes
Obesity
Metabolic Syndrome: A condition involving increased blood pressure, high insulin levels, body fat around the waist, and high cholesterol.
Parkinson's disease
Multiple sclerosis
Certain Prescription Drugs
Tobacco use
La Peyronie Disease: Scar tissue inside the penis
Alcohol and other substance abuse
Sleep disorders
Treatments for prostate cancer or prostate enlargement
Surgery or injury affecting the pelvic area or spinal cord
Psychological Causes of Erectile Dysfunction
The brain plays a key role in activating physical events that cause an erection, which begins with the sensation of sexual arousal. Several things can interfere with sexual feelings and cause or worsen erectile dysfunction. Some of them are:
Depression, Anxiety, or Other Mental Disorders
Stress
Couple issues due to stress, miscommunication or other concerns
Risk factors
As you get older, it may take longer to get an erection and it may not be as firm. To get an erection and maintain it, you may need more direct contact with the penis.
Several risk factors may contribute to erectile dysfunction; for example:
Diseases, especially diabetes or heart disease
Tobacco use, which limits blood flow to veins and arteries over time, causes chronic diseases that lead to erectile dysfunction.
Being overweight especially if you are obese
Certain medical treatments like prostate surgery or cancer radiotherapy
Injuries, particularly if they damage the nerves or arteries that control erections
Medications such as antidepressants, antihistamines, and medicines to treat high blood pressure, pain or prostate disease.
Psychological disorders such as stress, anxiety or depression.
Alcohol and drug use, especially if you use drugs or drink a lot for a long time.
Complications
Complications caused by erectile dysfunction may include:
An unsatisfactory sex life
Stress or anxiety
Shame or low self-esteem
Couple problems
The inability to make your partner pregnant
How does age affect the incidence of erectile dysfunction?
Although the risk of erectile dysfunction increases with age, it is not inevitable as you get older. It may be harder to get an erection, but it does not necessarily mean that you will develop the problem. In general, the healthier you are, the better your sexual function will be.
Erectile dysfunction can also occur among younger men. A 2013 study found that one in four men seeking their first erectile dysfunction treatment in Delhi was under 40 years old. The researchers found a stronger correlation between smoking and illicit drug use and ED in men in this age group than among older men. This suggests that lifestyle choices may be one of the major factors contributing to erectile dysfunction in younger men.
How is Erectile Dysfunction Diagnosed?
Your doctor will ask you about your symptoms and health history. He can do tests to determine if his symptoms are caused by an underlying condition. You should expect a physical exam where your doctor will listen to your heart and lungs, check your blood pressure and examine your testicles and penis. He may also recommend a rectal exam to check your prostate. Additionally, you may need blood or urine tests to rule out other conditions.
What erectile dysfunction treatment in Delhi available?
Erectile dysfunction treatment in Delhi will depend on the underlying cause. You may also need to use a combination of treatments, including medication, lifestyle changes, or therapy.
Oral medications
Oral medications are an effective erectile dysfunction treatment in Delhi for many men. Some of them are:
Sildenafil (Viagra)
Tadalafil (Adcirca, Cialis)
Vardenafil (Levitra, Staxyn)
Avanafil (Stendra)
All four drugs improve the effects of nitric oxide, a natural chemical that the body produces and relaxes the muscles of the penis. This increases the blood supply and allows an erection to be achieved in response to sexual stimulation.
Taking one of these pills will not cause the erection to occur automatically. The first sexual stimulation is necessary to cause the release of nitric oxide from the penile nerves. These drugs amplify this signal, allowing some men to perform normally. Oral medications for erectile dysfunction are not aphrodisiacs, do not cause arousal and are not necessary for men who have normal erections.
Side effects
Medications vary in dosage, duration of operation and side effects. Possible side effects include flushing, nasal congestion, headache, visual disturbances, stomachache and back pain.
The doctor will consider your specific situation to determine which medication may work best. These medications may not treat your erectile dysfunction immediately. You may need to work with your sexologist in Delhi to find the right medication and dosage for you.
Before taking any erectile dysfunction medication such as supplements and herbal medicines, get the doctor's approval. Erectile dysfunction medications do not work for all men and maybe less effective under certain conditions, such as after prostate surgery or if you have diabetes.
Other Treatments
Penis pump
A penile pump (vacuum mounting device) is a hollow tube with a hand pump or batteries. The tube is placed in the penis and then the pump is used to suck in the air that is inside the tube. This creates a vacuum that causes blood to reach the penis.
Once you have an erection, you slide a tension ring around the base of the penis to hold the blood and keep it steady. Then you remove the vacuum device.
The erection usually lasts long enough for a couple to have sex. After sex, you remove the tension ring. The appearance of bruises on the penis is a possible side effect and the limb may be cold to the touch.
Penile Implants 
This erectile dysfunction treatment in Delhi consists of surgically placing devices on both sides of the penis. These implants consist of inflatable or malleable (flexible) bars. Inflatable devices allow you to control the time and duration of an erection. Malleable bars keep the penis firm but flexible.
In general, penile implants are not considered necessary until other methods have been tried first. Implants have a high degree of satisfaction among men who have tried more moderate therapies and failed. Like any surgery, it carries a risk of complications such as infections.
Therapy
If you are experiencing psychological erectile dysfunction, you may benefit from therapy. It can help you manage your mental health. You will probably work with your therapist over several sessions, and he or she will address topics such as major stressors or anxiety, feelings about sex, or subconscious conflicts that may be affecting your sexual well-being.
If erectile dysfunction is affecting your relationship, you may also consider talking to a couple therapist. This can help you reconnect emotionally with your partner, which can also help your problem.
Alternative Treatments
Pelvic floor muscle exercises
Studies have shown improved penile function after three months of regular pelvic floor muscle exercise and recovery of normal erectile function after six months. Pelvic exercises or Kegel exercises are simple activities that you can use to strengthen the pelvic floor muscles. Here's how to make them:
Identify your pelvic floor muscles. To do this, trap the flow of urine. The muscles you use to do this are the pelvic floor muscles. Your testicles will also enlarge when you contract these muscles.
Now that you know where these muscles are, contract them for 5 to 20 seconds. Then release them.
Repeat this exercise 10 to 20 times in a row, three to four times a day.
Lifestyle and diet changes
Healthy living habits can prevent erectile dysfunction and, in some situations, reverse the condition.
Exercise regularly.
Keep a low blood pressure.
Eat a balanced and nutritious diet.
Maintain a healthy weight.
Avoid alcohol and cigarettes.
Reduce your stress
Erectile dysfunction is often related to problems with blood flow, so maintaining blood vessel health through exercise and a healthy diet can help reduce the risk of erectile dysfunction.
Is Erectile Dysfunction Reversible?
In many cases, you can improve your erectile dysfunction symptoms and even cure it, as many treatments are available. If you suffer from this problem, do not be discouraged or ashamed. Talk to your partner about what is happening and discuss your symptoms with your sexologist in Delhi so that he can rule out the underlying causes and start erectile dysfunction treatment in Delhi.
List of Best Doctors For Erectile Dysfunction Treatment in Delhi
Here are the details of the doctor whom you can consult for erectile dysfunction treatment in Delhi. This list is made on the basis of several points include experience, patient reviews, treatment methods.
Dr. P K Gupta
MBBS, MD, PGDS
20+ years of experience
Address: Metro Plaza, Next to Gate No. 8, Karol Bagh Metro Station, Karol Bagh, Delhi -110005
Timings: Monday – Saturday: 9:30AM – 8:00PM, Sunday: 9:30AM to 3:00PM
Dr. P K Gupta is a professional sexologist in Delhi who has studied human sexuality and performs various tasks, both in sexual education, as in information and guidance, as in sexological advice and intervention in relation to sexual and couple problems. He has also done research in sexology and sexological dissemination work.
Dr. P K Gupta has MBBS a degree related to health (medicine), MD, PGDS (Post Graduate Diploma in Sexual Medicine), he is a sexologist doctor in Delhi with the training of degree of great diversity.
Dr. P K Gupta also offers sex education, conducts research in sexology, works for the promotion of sexual and reproductive rights, contributes to the dissemination of quality sexological information, and in the sexology consultation. He offers sexual problems treatment including erectile dysfunction treatment in Delhi by prescribing medicines from allopaths and herbal, depending on the severity of problems.
Dr. Amulya Bharat
MBBS, MD (Psychiatry) AIIMS
Address: C-39, First Floor, Near Aggarwal Bhawan, Opp. Sports Complex, prashantVihar, Rohini, Delhi
He is a renowned Neuropsychiatrist in Prashant Vihar, Rohini, Delhi. He took an M.D. degree in Psychiatry from the prestigious All India Institute of Medical Sciences (AIIMS), New Delhi in 2000.
Afterward, he did Senior Residency from Safdarjang Hospital, New Delhi from 2000 to 2003. After finishing his Senior Residency, he worked as Senior Research Officer in a WHO funded study in AIIMS for one year (2003-2004).
He is one of the respected and renowned psychiatrists & sexologist in Delhi offers various treatment-related with mental and sexual problems including erectile dysfunction treatment in Delhi
Dr. Anil Agarwal
M.B.B.S. (Hons), M.S., DNB (Urology)
Address: D-7/316, Sector – 6, Vishram Chowk, Rohini, New Delhi
He is one of the best urologist & sexologist in Delhi, India providing advice/treatment on all sex problems like Erectile Dysfunction Treatment, Premature Ejaculation, painful sex (dyspareunia), penis size (small), shape, angle issues, difficult first time sex (non-consumation), lack of sexual desire, absent/lack of orgasm, sexual burnout syndrome, homosexuality, gender identity, sexual abuse, masturbation and circumcision questions and worries, phimosis, paraphimosis.
Dr. Rajesh Birman
MBBS·MD (Gold Medalist), PG DIP(USG), PDCC Psychiatry & Psychosexual medicine
PG DIP (RSM), MHSc (RSM), MSc (Mental Health)
Address: T-305, Sec. 6 Main Market, Dwarka, New Delhi, India 110075
Dr. Rajesh Birman is one of the leading sexologists and psychiatrists (Mental Health experts) in Delhi, India. He has been working for the last many years to educating people about sexual health, mental health, and human behavior disorders (such as addiction behavior problems). Having received medical graduate, postgraduate & super specialization training in sexual medicine and mental health, he has received many honors and recognitions as a clinical sexologist and psychiatrist (Mental Health expert). He treats all types of sexual problems including erectile dysfunction treatment.