The Former French colonial center, Pondicherry or Puducherry is a city and capital of the Union Territory of Pondicherry. Placed along the Coromandel Coast of Bay of Bengal, it is one of the most charming places to visit in South India. Also called as 'The Europe of India', the place boasts of a unique blend of rich heritage, beautiful promenades, stunning beaches, and culture that comprise statues, museums, and colonial buildings that draws thousands of tourists as part of Pondicherry tour packages. Besides, there are plenty of places near Pondicherry that will create a memorable vacation with interesting sights and experiences.
Check here is the list of some places that can be visited along with Pondicherry.
Mahabalipuram
Stretching between the Bay of Bengal and the Great Salt Lake, Mahabalipuram or Mamallapuram is an ancient and UNESCO World Heritage City in the Kancheepuram district of Tamil Nadu. It is one of the famous heritage sites in Tamil Nadu, and among the top places to visit near Chennai. This ancient city was the second capital of the Pallava kings of Kanchipuram. It is known for its historical monuments, sculptures, scenic beauty, culture and tradition. Shore Temple, Arjuna Penance, Pancha Rathas, and Mamallapuram Beach are the must visit places as part of Mahabalipuram Tour Packages. Six man-made caves in different stages of completion are also seen at Mahabalipuram.
---
Kanchipuram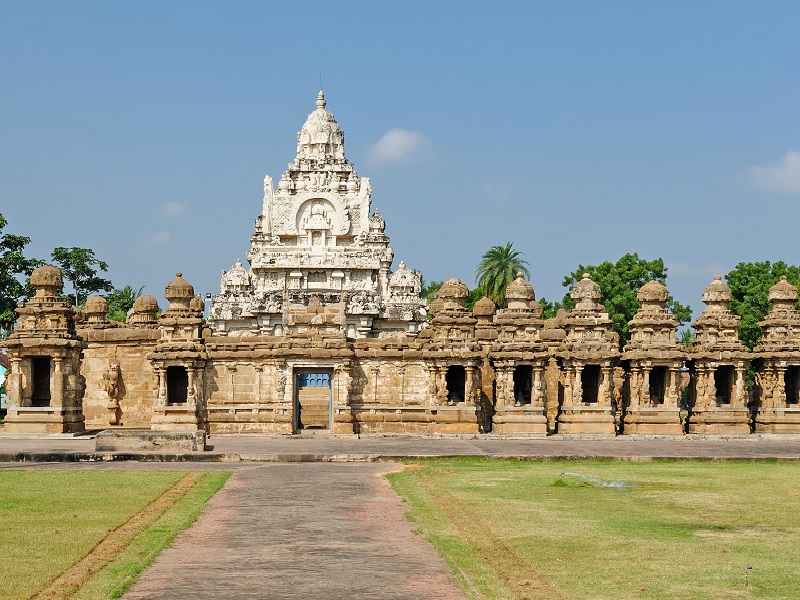 Situated on the banks of Palar River, Kanchipuram is one of the most famous places of pilgrimage in Tamilnadu and among the best places to visit near Chennai. Counted among the seven sacred cities of India, the city is visited by several devotees from far off places to witness the beautiful stone cravings, magnificent shrines and the gorgeous chariot processions held here. Kamakshi Amman Temple, Kailasanathar Temple, Varadharaja Perumal Temple, Ekambaranatha Temple and Karchapeshwarar Temple, are some of the popular places to visit as part of Kanchi Tour Packages. Besides, the city is also famous for its silk sarees which are woven manually.
---
Chidambaram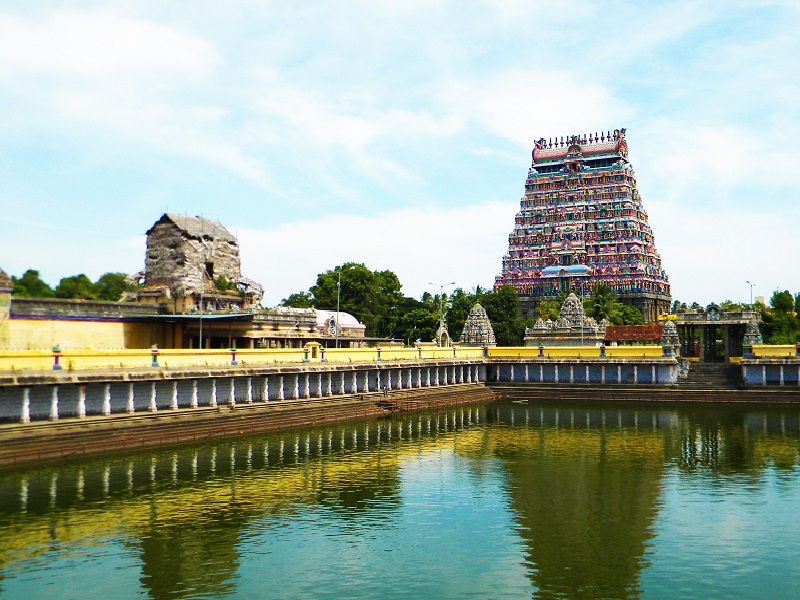 Chidambaram is a pilgrimage town in the Cuddalore district of Tamil Nadu. It is one of the popular pilgrimage sites in Tamilnadu, and among the best places to visit near Pondicherry. Also known as Thillai, Chidambaram is home to famous Nataraja Temple, one of the Panchabhoota Sthalas of Lord Shiva signifying the five elements of wind (Kalahasti), water (Tiruvanaikka), fire (Tiruvannamalai), earth (Kanchipuram) and space (Chidambaram). Built in 11th century, it is one of the most celebrated Shaivite Temples in South India. Thillai Kaali Amman Temple, Pichavaram, Sattanathar Temple, Bhuvanagiri, Parangipettai, Annamalai University, Kollidam (river) and Poompuhar are the other prominent places to visit during your Chidambaram Trip.
---
Thiruvannamalai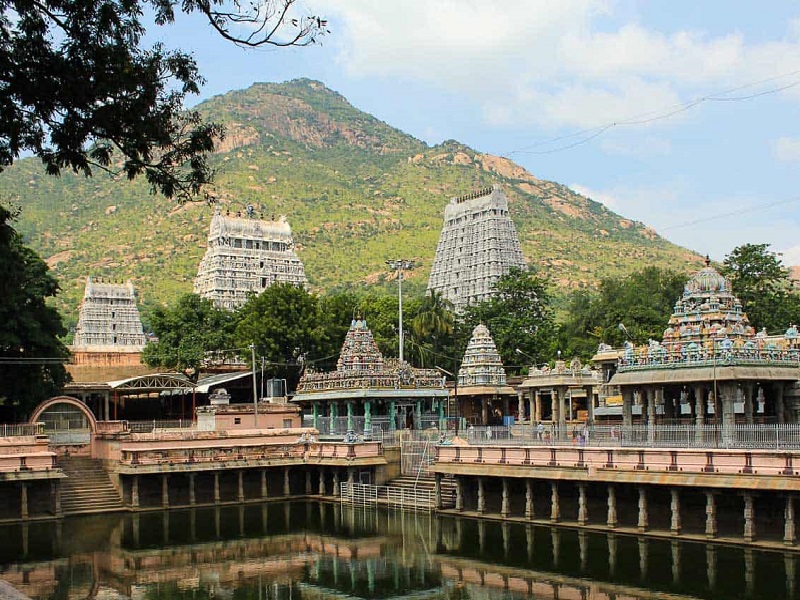 Placed at the foothills of the Arunachala hill, Thiruvannamalai is one of the most venerated places in Tamil Nadu and among the most ancient heritage sites of India. Known for its world famous Annamalaiyar temple, the credit for major Thiruvannamalai tourism can be given to this religious place that is dedicated to Lord Shiva where he worshipped in the form of a Lingam. In this temple, Lord Shiva is worshipped as Agni (Fire) Lingam and Goddess Parvati is worshipped in the form of Unnamulaiyamman. Spread across an area of 10 hectares, the temple is not only marked as one of the largest temples in India but it boasts housing the tallest Gopuram (Spire) in the country that stands at a height of 66 m. It is one of the significant places to visit n Kanchipuram.
---
Yelagiri
Sandwiched between the towns of Vaniyambadi and Jolarpettai, Yelagiri is a peaceful and serene hill station in Tamilnadu. Spread over an area of 30 sq km, Yelagiri is a cluster of 14 hamlets that lie between four mountains at an altitude of 3500 ft. This is one of the famous hill stations near Bangalore, and among the best scenic places to visit near Pondicherry. The highest point in Yelagiri is the Swamimalai Hill, standing tall at 4,338 feet with spectacular views. Punganur Lake, Velavan Temple, Jalagamparai Waterfalls, and Nature Park are the must-visit places as part of Yelagiri tour packages.