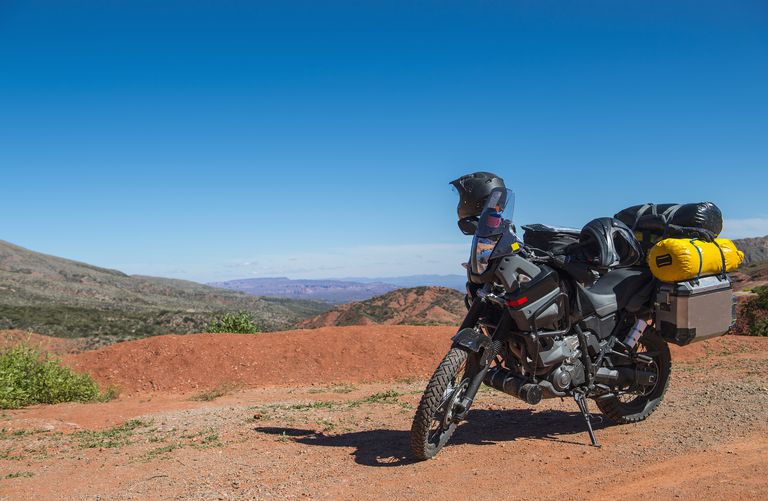 One of the best ways to see India is by going on a bike tour. India has vast open spaces and a range of beautiful places for bikers to discover. Serious bikers know the feeling of adrenalin pumping through their veins when they allow themselves to get out of their comfort zone and use all their pent-up energy to explore new horizons. Whether you are a seasoned biker or would like to experience an all-India bike trip, here are some of the best-guided motorcycle tours for you to consider.
One does not necessarily need to own a bike in order to experience the magic of bike trips in India; Bike rentals is becoming a popular choice among bikers and trip organizers as it is a lot more convenient and accessible to rent bikes from the base points from where your journey begins. The organizers of motorcycle tours in India have spent hours and a vast amount of experience to compile well-thought-out trips around the best seasons and times so that bikers can experience the magic and get an actual feeling for the land. These expert tour guides ensure that biking tourists on Indian turf are given the best opportunities to personally experience the different traditions, cultures, and exciting places that India has to offer. Destinations are carefully chosen by analyzing and considering the pros and cons of each one.
Rajasthan Motorbike Tour
This 8-day adventure bike ride takes you along the Luni River to beautiful lakes and unexplored places. The journey starts at Udaipur, where a little hill forms a thrilling part of the motorcycle ride. The area is generally flat except for the cities of Udaipur and Mount Abu. Rajasthan is the first city to explore. Considered as the country's royal state, it is one of the richest and biggest states in India in terms of heritage and culture. Bikers have a great time exploring the heritage sites and vibrant, colourful streets filled with varied food establishments, one better than the other.
North East Bike Tour
The northeast area of India is one of the most unexplored and underrated places; however, the seven states of the northeast have recently been added to the list for every motorcycle rider to explore. Remote regions with low populations offer bikers that enjoy a challenge a world of surprises, including beautiful lakes, rivers caves, and perfectly cut-out shapes of mountains that are a treat for any tourist to see. The northeast region is where bikers can experience out-of-the-world treks, fresh air, and lush green jungles.
Leh Ladakh Motorcycle Tour
Considered the 'Paradise of Bike Tours,' the land of Monpa is the mecca and dream destination of every biker who visits India from all over the world. It is commonly known as the perfect summer escape due to its prominent cool realm and adventurous aura. The roads have recently undergone massive extensions, but here and there, you will still come across some patches filled with mud, which only adds to the biking adventure. The Ladakh biking season starts in May and extends until October. It starts from Delhi, Manali, or Srinagar, and there are two options to follow – the Manali – Leh Highway or the Srinagar – Leh Highway. Each route has its pros and cons and unforgettably adventurous experience to offer. Bikers also have the opportunity to view several of the highest passes in the world like Naki-La, Rohtang Baralachala, and Kardung-La.
A Leh Ladakh biking trip has to be booked in advance, requiring extensive preparation, knowledge, and information. You can have your arrangements professionally managed by bike trip organizers who offer package tours with bike rentals, back-up vehicles, an onboard mechanic, oxygen, and medical facilities. You can take a short trip of a minimum of 5 days or a longer duration of 12 days.
Zanskar Valley Bike Trip
The beautiful Zanskar Valley is a semi-desert area lying on the Himalayan Range in high altitude. Unspoiled until recently, it has become easier for bikers to explore the valley's hidden treasures and enjoy its scenic views, vast landscapes, and pleasant climate. The lesser-travelled routes generally offer the best experiences. The beautiful Zanskar Valley in the Jammu and Kashmir district has always promised satisfaction to bike riders as it has everything they want in a bike ride.
Tawang Bike Trip
After Leh Ladakh, the Tawang bike tour is considered one of the hardest as it involves bad weather and High Mountain passes. Melted snow that freezes over the road makes it a highly challenging ride over icy surfaces. Bikers have to chain the wheels of their bikes to cross the Sessa. If you are an experienced biker and want to test your biking skills, Tawang should be first on your list. The trip starts from Guwahati City and covers the Tawang in a week-long itinerary.
India has a plethora of beautiful places that bikers can explore in-depth. Biking is a passion, and emotions run strongly in serious bike riders. A guided motorcycle tour through India promises bikers amazing adventures that are unique to India and hard to come by in any other part of the world. Customized biking tours in India are undergoing an unprecedented rise, so get your hands on a trip that promises an all-new experience and rush of adrenalin that you will remember for a lifetime.