Adorned with lofty mountains amidst swirls of pale mists and low flying clouds, pristine natural beauty covered under thick layers of emerald forests, and sprawling tea & spice plantations, Munnar is one of the enchanting hill stations in South India as well as in Kerala. This pristine hill station has a lot to offer for its visitors in terms of exploring nature, wildlife, wilderness, tea/ spice plantations, backwater cruise, and many more as part of Kerala Tour Packages. Further, there are many national parks and wildlife sanctuaries located in and around Munnar where you can explore their biodiversity and gain some insight as to how we coexist with nature.
Check here is the list of popular wildlife
Eravikulam National Park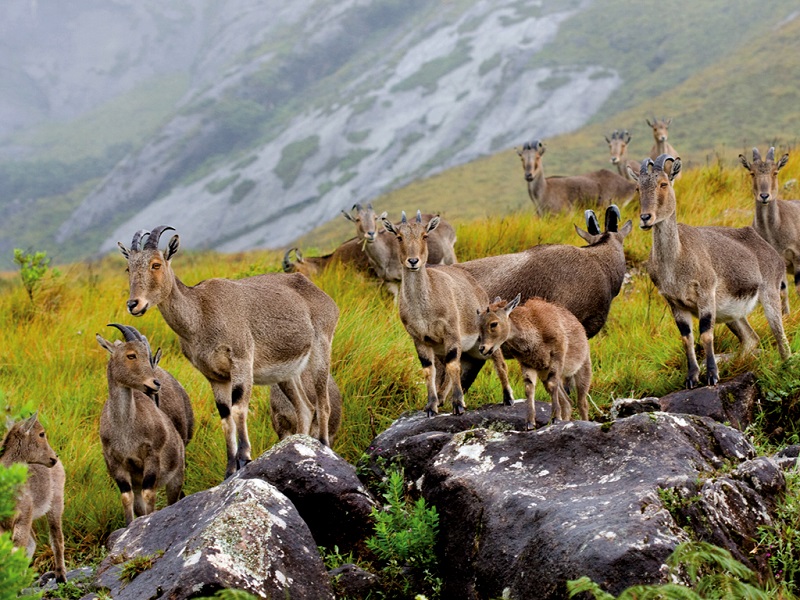 Just 16 km from Munnar, Eravikulam National Park is the most sought-after destination in Munnar, and the first of its kind in Kerala, where the endangered Nilgiri Thar is protected. Spread over 97 sq. km, this park holds the largest viable population of Tahr, several other species of rare animals, birds, and butterflies. A trip to Eravikulam is one of the top things to do in Munnar and among the beautiful places to see Neelkurinji flowers in South India as part of your wildlife tour in India. The park becomes a hot destination when the hill slopes get covered in a carpet of blue, resulting from the flowering of Neelakurinji.
---
Chinnar Wildlife Sanctuary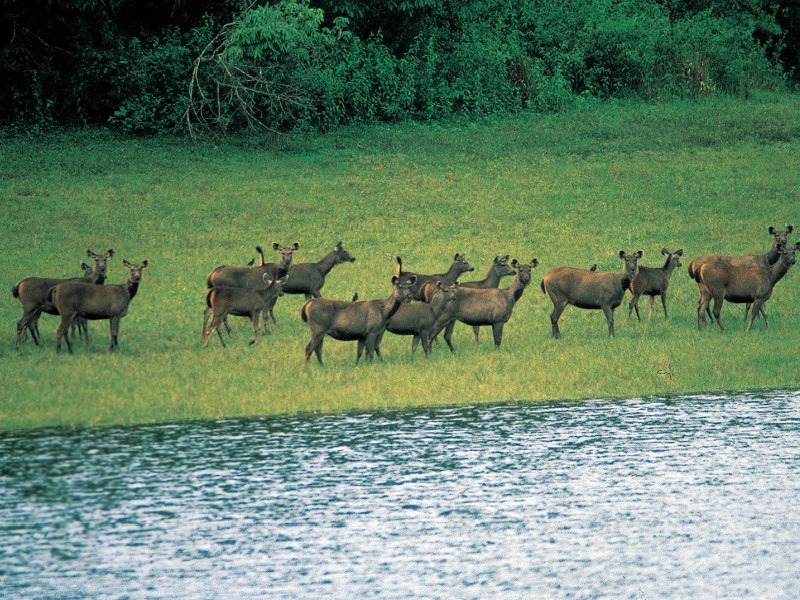 About 58 km from Munnar, Chinnar Wildlife Sanctuary is a protected reserve situated in the Marayoor and Kanthalloor panchayats in the Idukki district of Kerala. Spread across 90 sq. km, it is one of the best wildlife sanctuaries in Kerala and among the top places to visit near Munnar. Canopied by lush, evergreen, and thorny scrubs, the park is richly populated with a wide array of indigenous flora and fauna which makes it a popular tourist destination. One can spot Indian Elephant, Panther, Gaur, Spotted Deer, Monkey, Sambar, and Grizzled Giant Squirrel here as part of Marayoor tour packages. Along with the Western Ghats and the Anamalai sub-cluster, the Chinnar Wildlife Sanctuary is under consideration by UNESCO for selection as a World Heritage Site.
---
Carmelgiri Elephant Park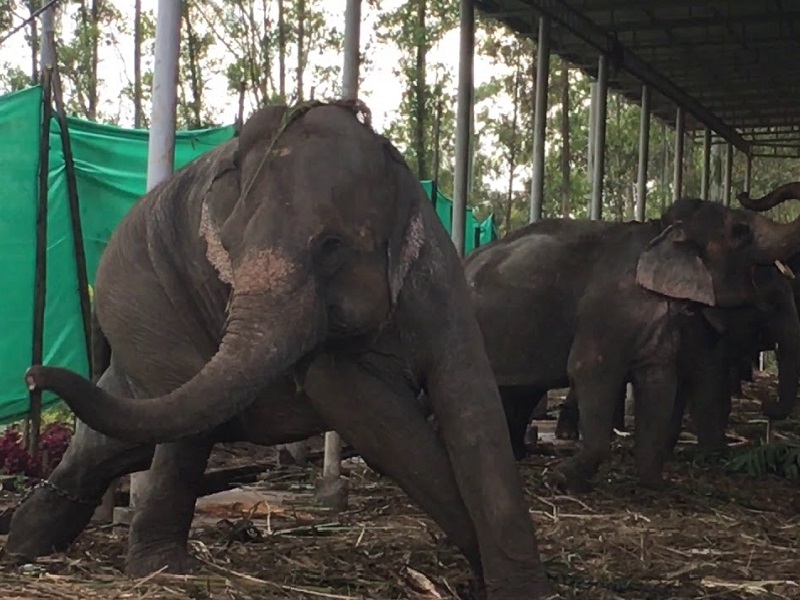 Situated on the way to Mattupatty Dam, Carmelagiri Elephant Park is a private park, and among the must include places in Munnar tour packages. Located in Kannan Devan Hills, Carmelagiri Elephant Park woos visitors with their enthralling elephant safaris through the zig-zag hilly paths between Munnar Tea Gardens. The park gives trippers various riding times which ranges from 15 minutes to 1 hour and even a full day safari. A maximum of three persons can travel at a time on an elephant and there are around eight elephants in total. While in the Carmelagiri park, one gets to know in person on the daily routines, special exercise walks, bathing rituals, training procedures and specific diets of elephants. One can also feed the elephants and talk to the mahouts about their behavior and learn about their moods. The elephants are trained and well cared for by the mahouts, who help educate tourists about the majestic creatures.
---
Mathikettan Shola National Park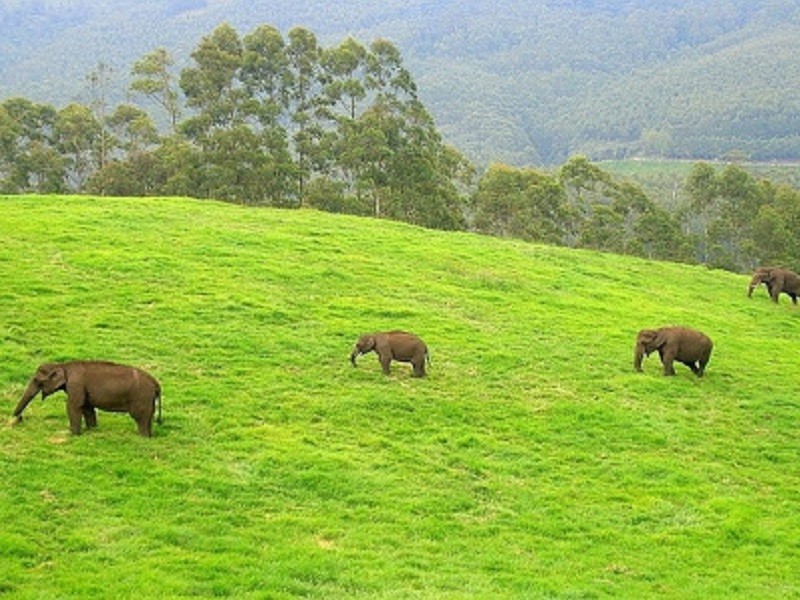 About 34 km from Munnar, Mathikettan Shola National Park is a protected reserve situated at Poopara village of Udumbanchola taluk in Kerala. It is one of the protected reserves in Kerala and among the best places to visit in Munnar. The Mathikettan tract was notified as a Reserve Forest by the Travancore Government in 1897 and later declared as a national park in 2003 to protect the wildlife and rich biodiversity of the area. Spread over an area of 12.82 sq. km, the park plays a vital role in safeguarding wildlife in the region and also being a very important elephant corridor in South India. The park is home to rare animals like Tigers, Panthers, Elephants, Giant grizzled squirrels, Flying squirrels, Spotted deer, and Nilgiri Tahr. Besides, the forest department organizes trekking trips for visitors up to 9 km into the dense forest that attracts large numbers of adventure seekers providing amazing views of the region as part of Munnar Packages.